Master Your Skills. Control Your Game.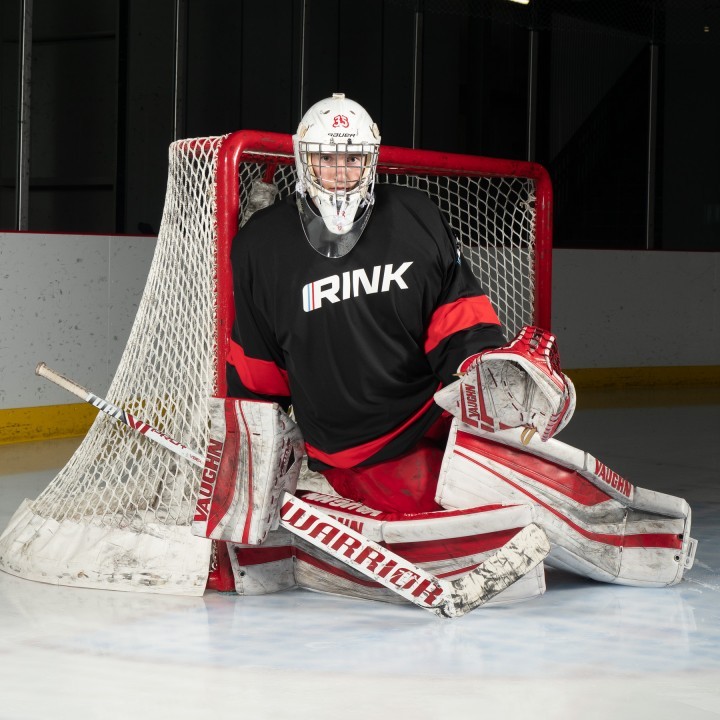 Train Like A Pro
Our reputation has grown due to the exceptional knowledge of the goaltending position and the ability to consistently convey that knowledge to coaches and goalies. RINK Goalie Development offers year round world-class goalie training at the RINK Training Centre and gives goaltenders the resources to become the best they can be.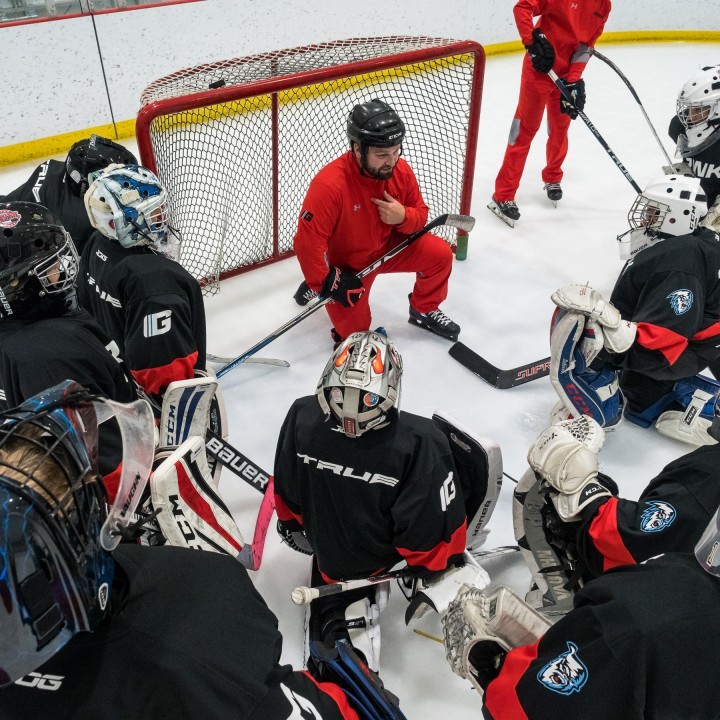 Our Approach
Each goaltender has a unique approach to the position while encompassing a vast array of technical, physiological and psychological inputs, each goaltender assembles a distinct bundle of performance assets. Our emphasis is to work within the confines of each client's approach…regardless of "style". While there are fundamentals that must be instilled in any approach, and at all levels of play, our team at RINK Goalie Development believes in working within the context of the specific athlete's game.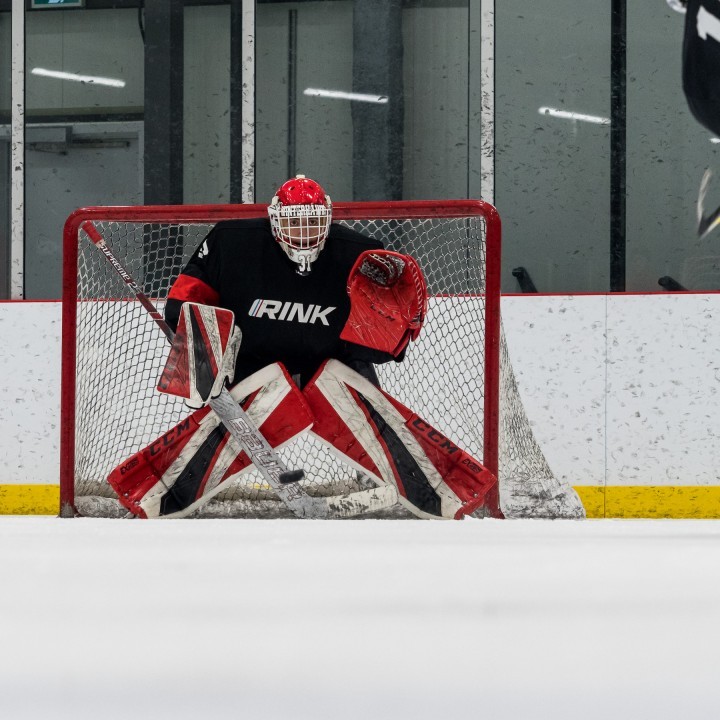 The Experience
A RINK Goalie Development experience, athletes will seek to hone, refine and repackage this distinct approach. A combination of technical enhancements and physiological guidance (where necessary) will, in turn, drive one's psychological game forward. That's right, performance gains require a multi-faceted approach – technical, physiological, psychological – which is a hallmark of RINK Goalie Development and a sure-fire method of fast tracking your game.