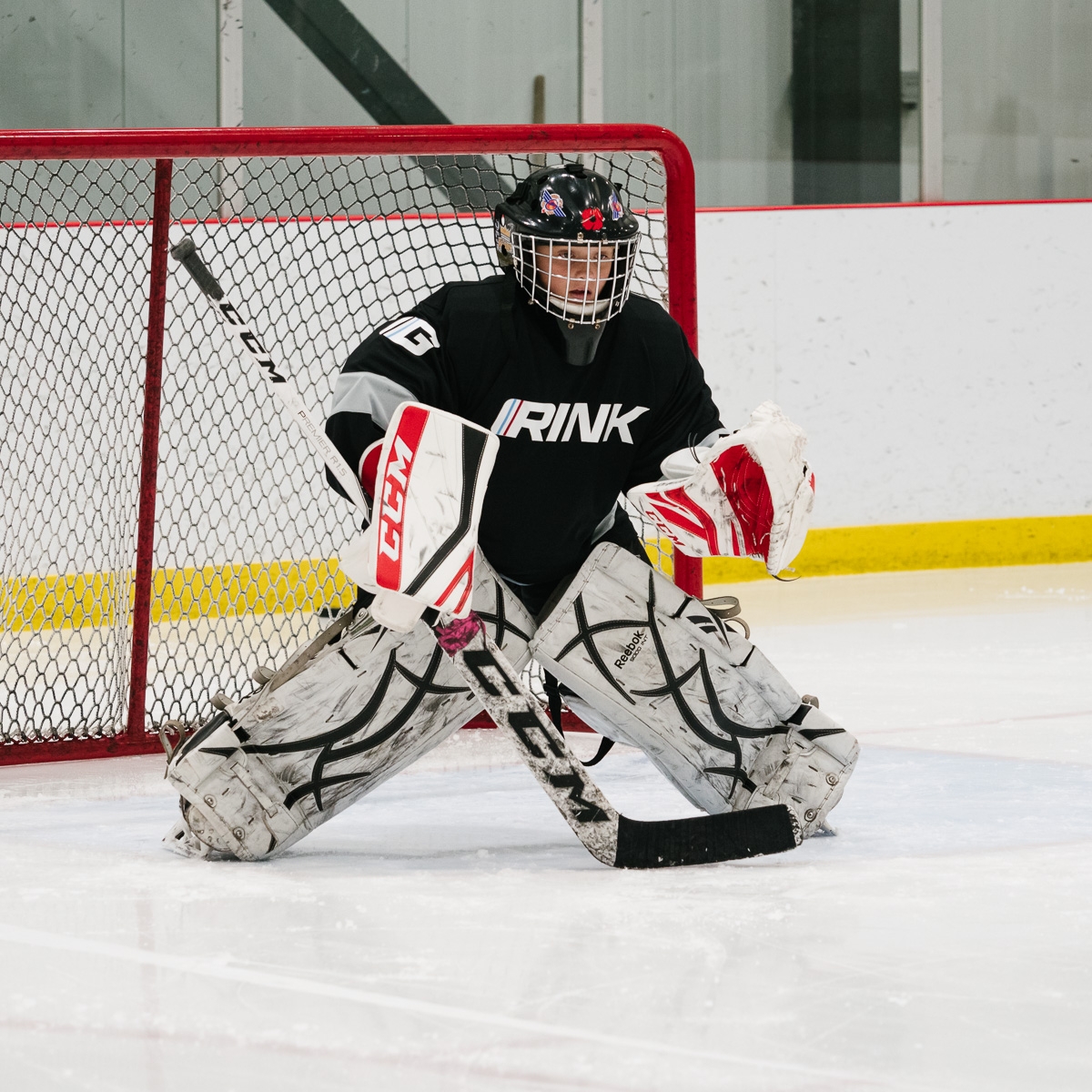 Goaltending
Development Camp
The Summer Goaltending Development Camp by RINK Kelowna focuses on preparing you for achieving excellence in the crease for the following season. With a full schedule containing 12 hours of on ice, 4 hours of workouts and 1.5 hours each of yoga and skills over 4 days, all goalies will be pushed mentally and physically. The on-ice sessions will focus on skating, puck tracking and compete. During off-ice sessions, goalies will learn how to properly stretch, develop explosive speed, and refine eye-hand coordination. With the best goaltending specific instruction available, RINK Kelowna Summer Goaltending Development Camp will push your technical ability, fitness, habits and mentality to the next level.
Age Groups Offered
Advanced | 2012-2013
High Performance | 2010-2011
Available Weeks
July 4th-7th
Daily Structure
3 Hours of On-Ice
2 Hours of Off-Ice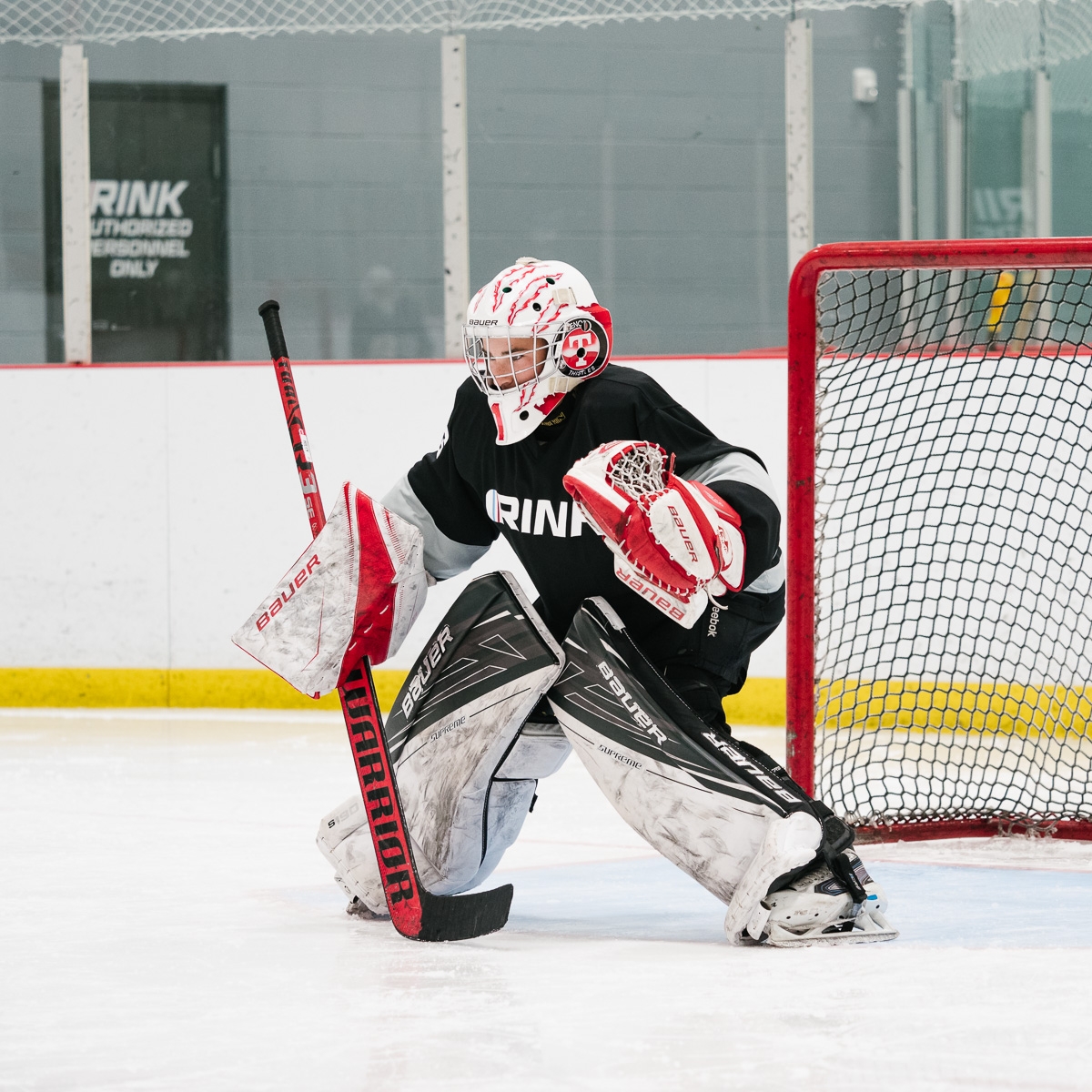 Tryout Prep
Camp
The Tryout Prep Goaltending Camp by RINK Kelowna is designed specifically to get you ready for the upcoming season. With each on ice session featuring a mix of small area 3v3 and 1 on 1 technical work with goaltending coaches, this camp will have plenty of skill refinement as well as game realistic scenarios to have you performing at your best going into the 2022-2023 season.
Age Groups Offered
Advanced | 2012-2013
High Performance | 2010-2011
Available Weeks
August 23rd-25th
Daily Structure
30mins of On-Ice 3v3
1 hour On-Ice Technical Work
1 hour Workout
30mins Skills