WHAT IS SKILL DEVELOPMENT?
The RINK Player Development team is focused on providing age and skill specific training for all hockey players. RINK provides small group training with a low player to coach ratio on a custom-sized (120' x 60') Training ice or full-sized NHL ice. Players will get more correctional feedback, more touches of the puck, more shots, more repetition, develop faster reaction time and will see more improvement.
During a RINK experience, athletes will seek to hone, refine, and master various skill sets within their game. A combination of on and off-ice development will provide players a well-rounded and focused approached to their development.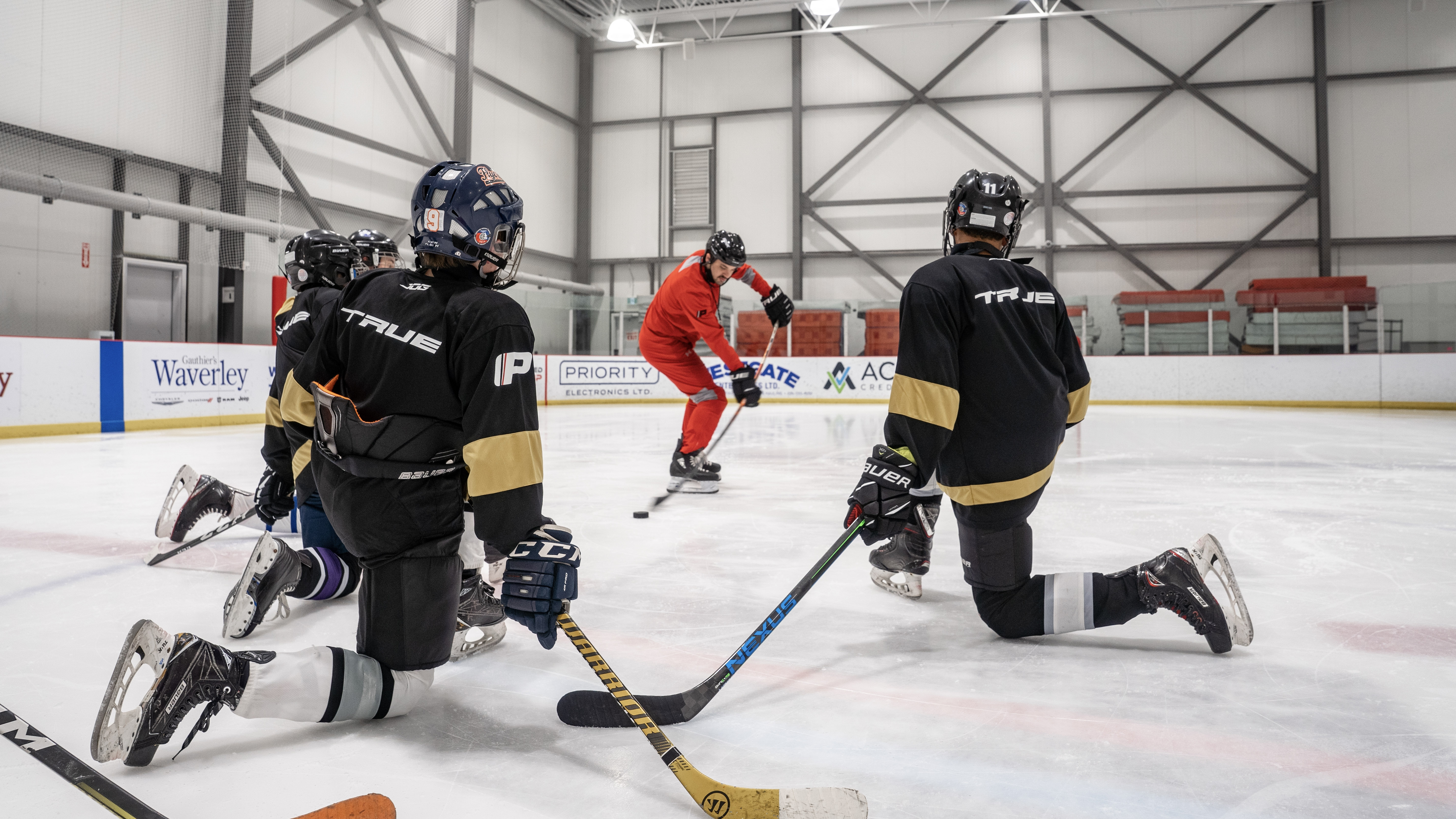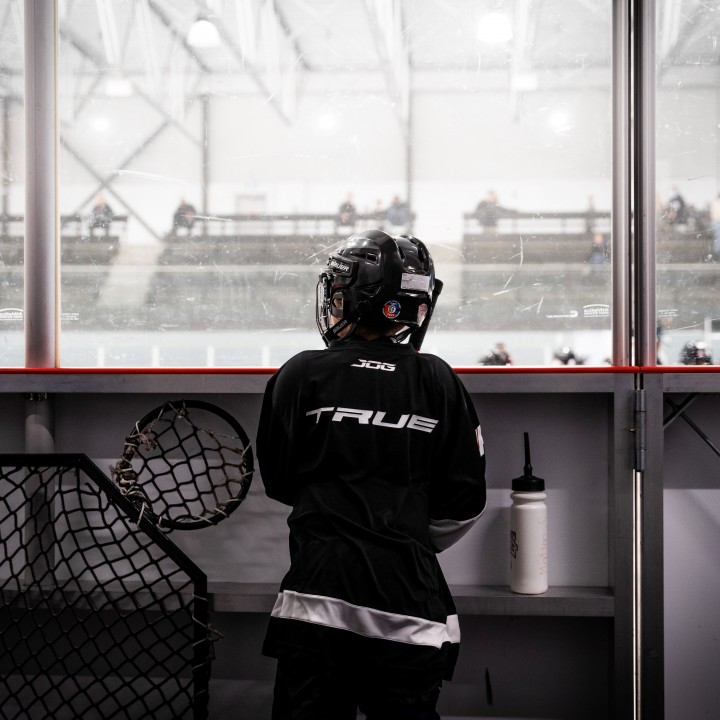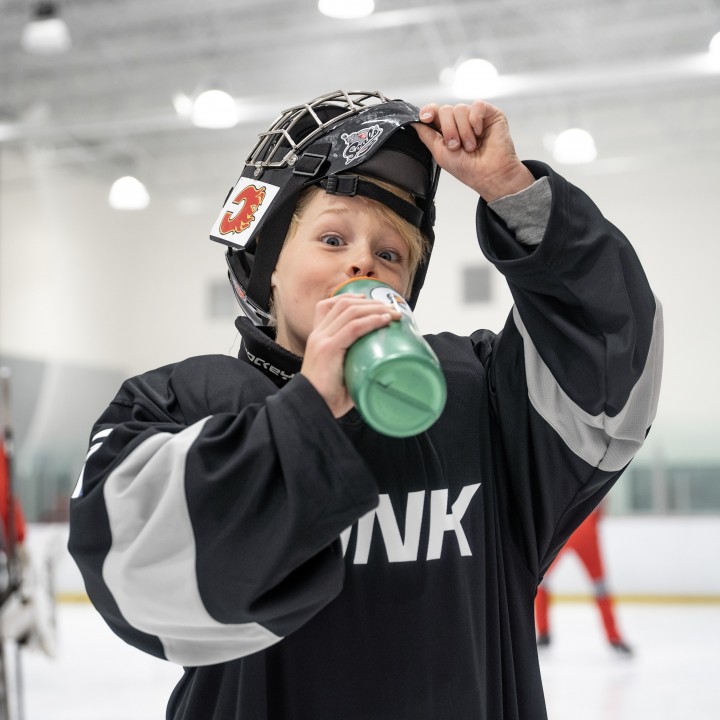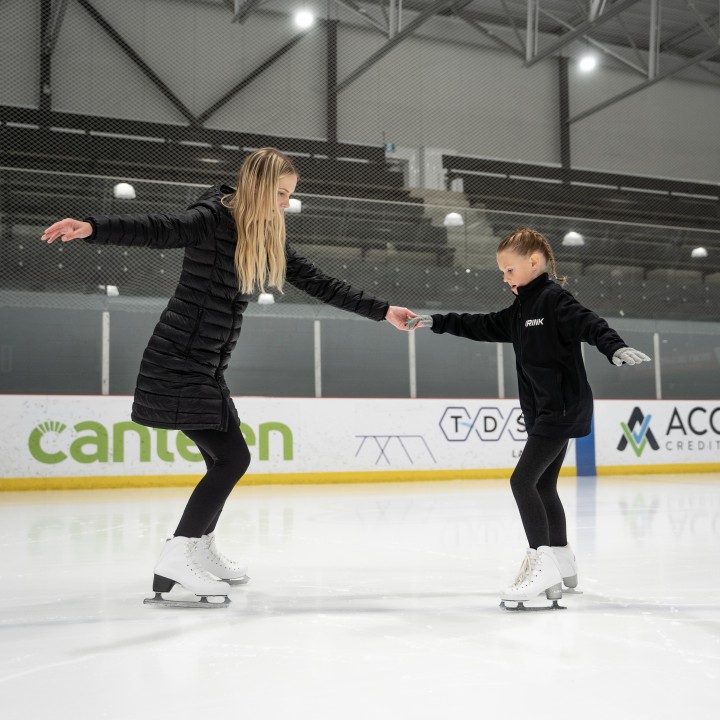 SKILL DEVELOPMENT PILLARS
Shooting
We take a focused approach on improving a player's shot and release and offer proper shooting techniques for all situations of the game. Our advanced segments include topics such as changing the angle on the shot, shooting in stride, in-tight scoring, and much more.
Shooting
Power Skating
Effective edge work is the bedrock for all skating techniques. With this foundation, we build to improve a player's quickness, acceleration, and efficiency in their skating capabilities.
Power Skating
Puck Control
The more you have control of the puck, the better your position is to succeed. It's important that players can handle the puck in all zones around their body. Our effective puck control sequences have players learn dynamic fakes and dekes and understand the situations to apply them in.
Puck Control
Passing
We take a focused approach in the fundamentals of passing for players and further apply complex passing methods such as elevated saucer passing and passing through traffic techniques.
Passing
Battle & Compete
Battling and competing in hockey incorporates body contact, puck protection, effective stick work, and proper angling.
Battle & Compete
Small Area Games
Small Area Games puts the emphasis on skill. Integrating small area drills and games are a crucial part of the development of our programs.
Small Area Games
Position Specific
We understand the value in position specific training, and our professionals break down and stress its importance in our programming. A guaranteed 6:1 player to coach ratio, close player to coach proximity is what allows our performance professionals to keep focus on your developing skill set.
Position Specific


WAYS TO DEVELOP YOUR SKILLS
Now that you understand what skill development is, what is the next step? The next step is finding the type of training that best suits your needs and schedule as a player. At the core, we offer 4 main ways to develop your skills. Programs, Camps, Clinics, and 1 on 1 are offered at all ages from the RINK.
Programs are the core of what the RINK does and makes up for the majority of what we do on a day to day basis. The structure of programs are run during a specific time period (i.e Spring, Summer, Winter) and on a specific day of the week at a schedule and consistent time fopr the duration of the program.
The RINK offers a variety of camps in various formats during the year. Most camps are ran during the summer months and offer half-day and full-day options both at the RINK Training Centre as well as satellite locations around Winnipeg and Manitoba like Gateway, Seven Oaks, Brandon, Regina, and more. These camps also feature off-ice training with our RINK Testify Performance team. Evening Camps are on-ice only camps that run 5 days a week during the same time slot.
Camps have different focuses depending on what age group and time of year they are offered and include but are not limited to; Power Skating, Puck Control, Shooting & Scoring, Battle & Compete, and Intro to Body Contact.
The RINK Training Centre clinics are the most flexible and efficent type of training we offer. They give players a chance to customize their training schedule by choosing dates, times, and different training topics that work best for you and your schedule. Clinics allow players to have fun and be able to work on an individual aspect of their game without the longer time committment of a program. There is a wide range of topics offered at a variety of age levels to ensure you always have a new skill to work on each session. Fit skill development into a time that works for you. We offer packages that allow you to bundle and save with multiple sessions.
The RINK's 1 on 1 sessions are private, individual training session with a RINK skills coach on the ice to work on exactly what you want to work on. Your Session, Your Way. Book in a multiple session package and save.
SELECT YOUR MASTERY LEVEL