PLAYER / PHILOSOPHY
Shooting
The art of shooting has dramatically evolved in the last decade; part of this change is due to the new technology and development of stick and hockey equipment manufacturing. We take a focused approach on improving a player's shot, release, and offer proper shooting techniques for all situations of the game. Our advanced segments include topics such as changing the angle on the shot, shooting in stride, in-tight scoring, and much more. With proper practice and repetition, you'll be a dominant threat in all areas of the offensive zone.
Shooting
Power Skating
Never underestimate the importance and effectiveness of sheer controlled speed. Anyone who has played at a high level will tell you that the difference between the good players and the best players lies in their skating ability. Effective edge work is the bedrock for all skating techniques. With this foundation, we build to improve a player's quickness, acceleration, and efficiency in their skating capabilities. Our Power Skating and High Performance Power Skating programs are just another way The Rink Player Development help players make a dynamic impact on the ice.
Power Skating
Puck Control
Puck possession is strongly correlated to the winning percentage of any team. The more you have control of the puck, the better your position is to succeed. It's important that our players can handle the puck in all zones around their body. Our effective puck control sequences have players learn dynamic fakes and dekes and understand the situations to apply them in. The best puck handlers know when not to over handle the puck, which is why puck control is a key approach to our teachings at The Rink Player Development.
Puck Control
Passing
Pure play makers don't receive the credit they deserve. Alongside every sniper is the set-up man that is contributing to the team's goal scoring success. We take a focused approach in the fundamentals of passing for players and further apply complex passing methods such as elevated saucer passing and passing through traffic techniques. Team chemistry relies on effective passing, and we teach exactly that.
Passing
Battle & Compete
The Rink Player Development offers the best competitive and spirited environment for hockey training. Each one of our groups is classified by age and caliber, ensuring an appropriate training atmosphere no matter who you are. Battling and competing in hockey incorporates body contact, puck protection, effective stick work, and proper angling. These vital teaching concepts are only the few reasons why The Rink Player Development sets itself apart from the rest.
Battle & Compete
Small Area Games
On a full sheet of ice, having a size and speed advantage makes it quite difficult to lose the puck. With an isolated ice surface, "keep away" is more difficult because the size and speed advantage is reduced; this puts the emphasis on skill. Integrating small area drills and games are a crucial part of the development of our programs. Our 110 x 50 Ice Surface is about 2/3 the size of a professional rink. This creates fast and action-packed scenarios which is any players dream.
Small Area Games
Position Specific
Throughout the course of a hockey season, position specific skill development is seldom included or even completely avoided in most coaching plans for young hockey players. At the next level, whether it be Junior, College, or the NHL, breaking down groups and working on position specific topics takes up a large majority of the practice times. At The Rink Player Development, we understand the value in position specific training, and our professionals break down and stress its importance in our programming. A guaranteed 6:1 player to coach ratio, close player to coach proximity is what allows our performance professionals to keep focus on your developing skill set.
Position Specific



WHAT WE DO
The RINK Player Development team is focused on provided age and skill specific training for all hockey players. The RINK provides small group training with a low player to coach ratio on a custom-sized ice Sheet. This way, players will get more correctional feedback, more touches of the puck, more shots, more repetition, develop faster reaction time and will see more improvement.
During a RINK Training Centre experience, athletes will seek to hone, refine and master various skill sets within their game. A combination of on and off-ice development will provide players a well-rounded and focused approached to their development.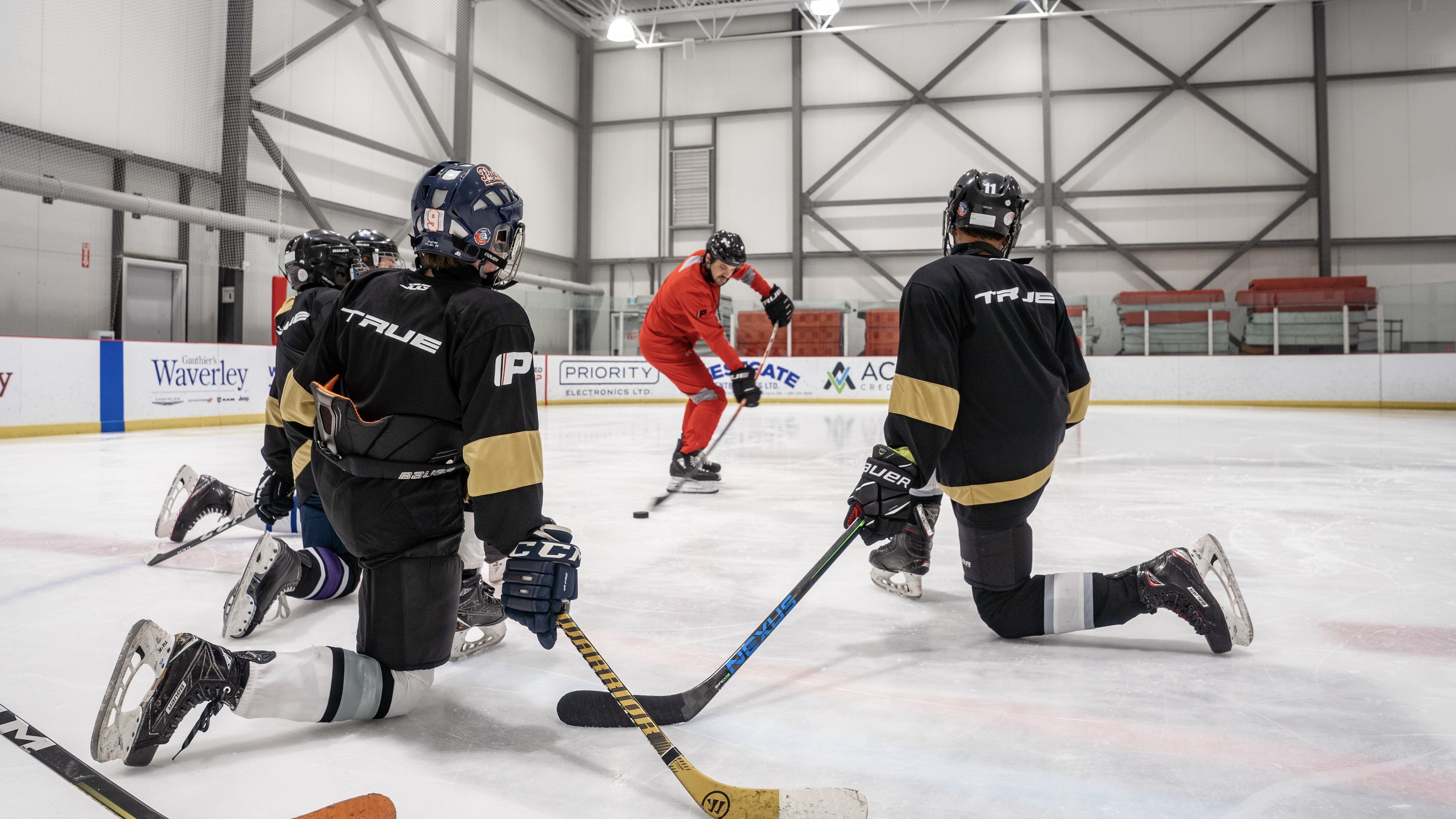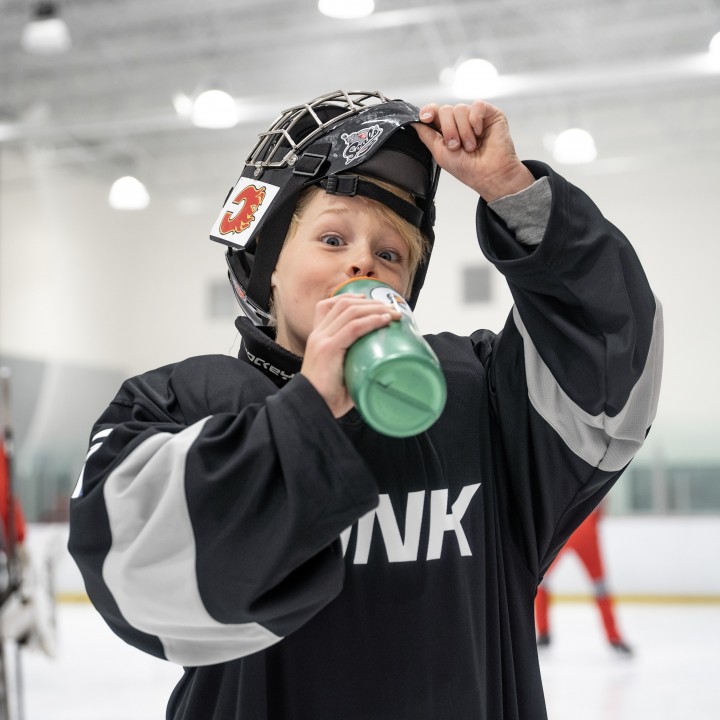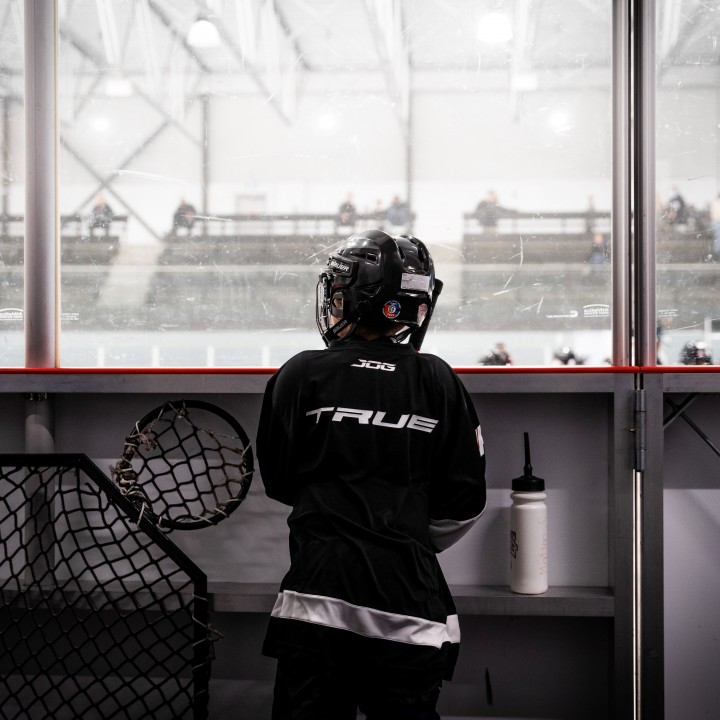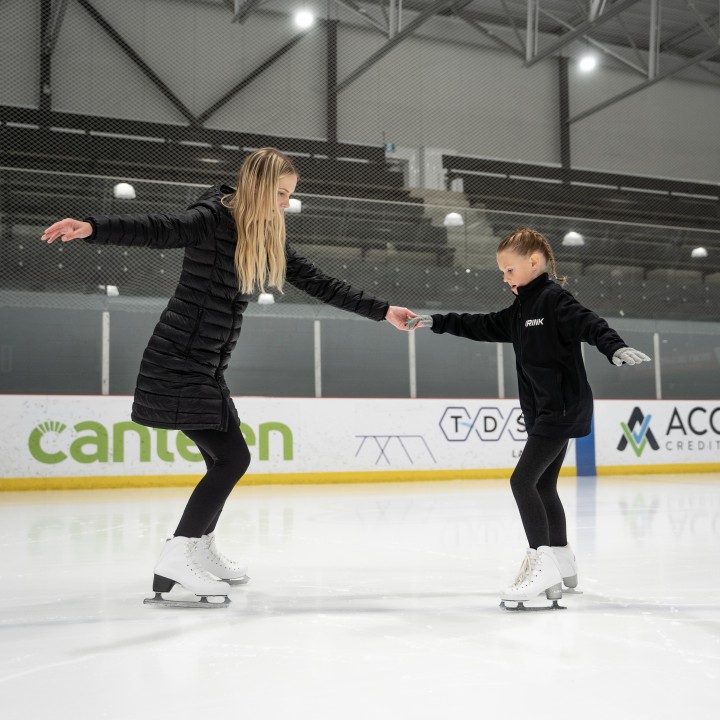 Player Development Team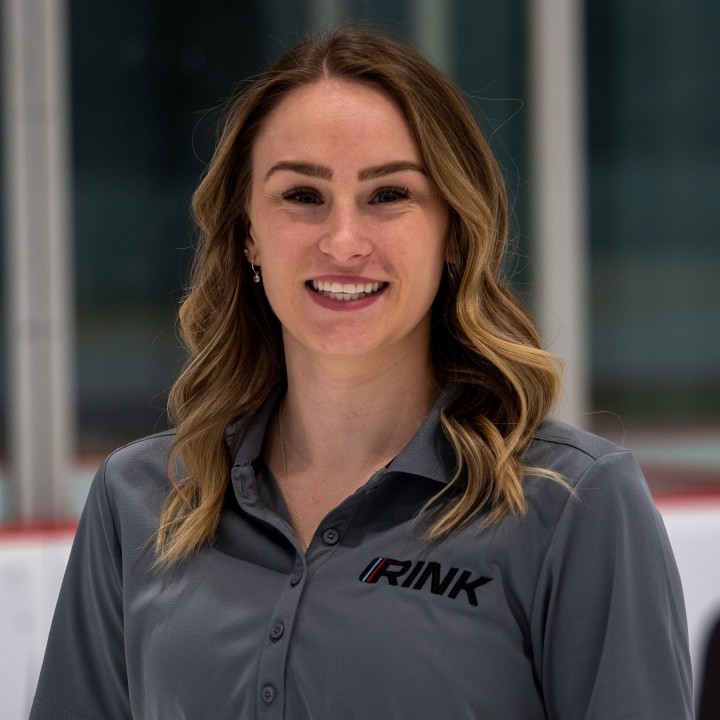 Shannon Kleysen
Female Program Coordinator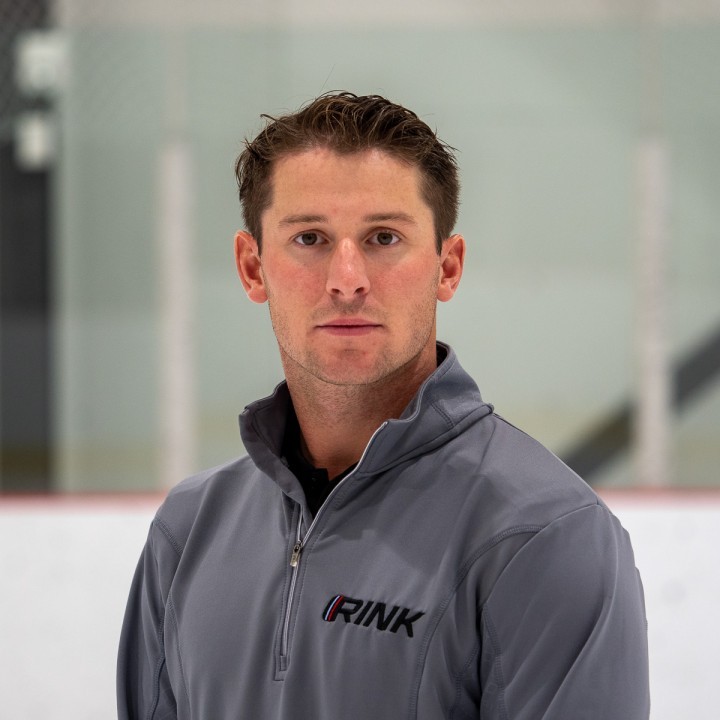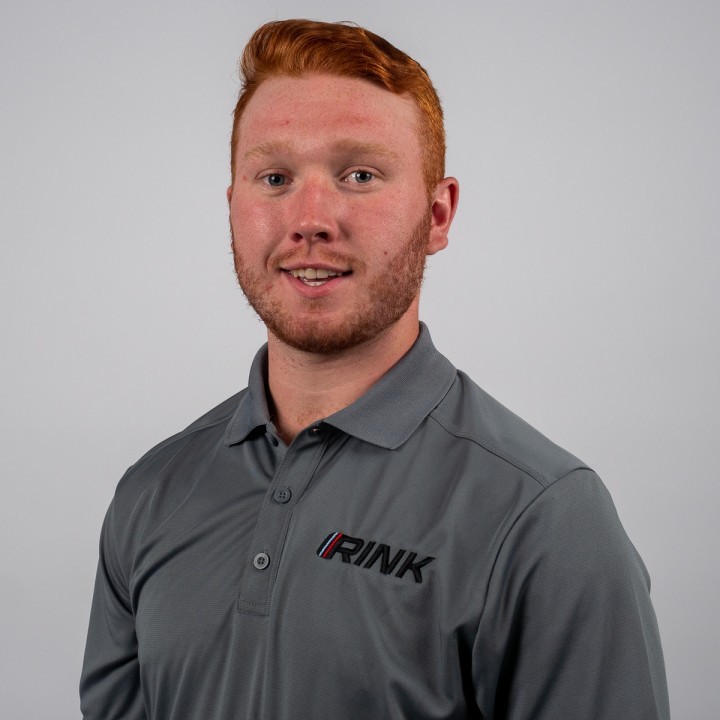 Foster Bytheway
Assistant Program Coordinator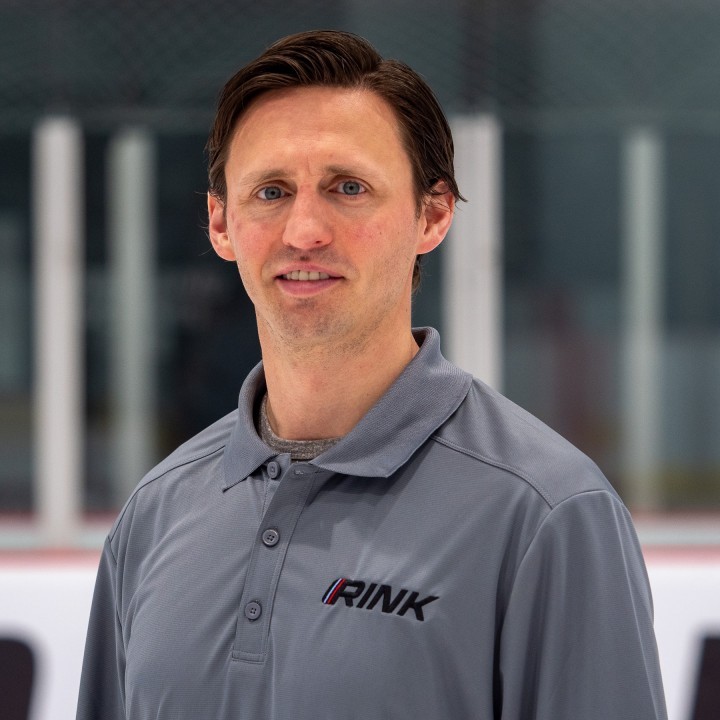 Jon Cara
Director of On-Ice Development & Programming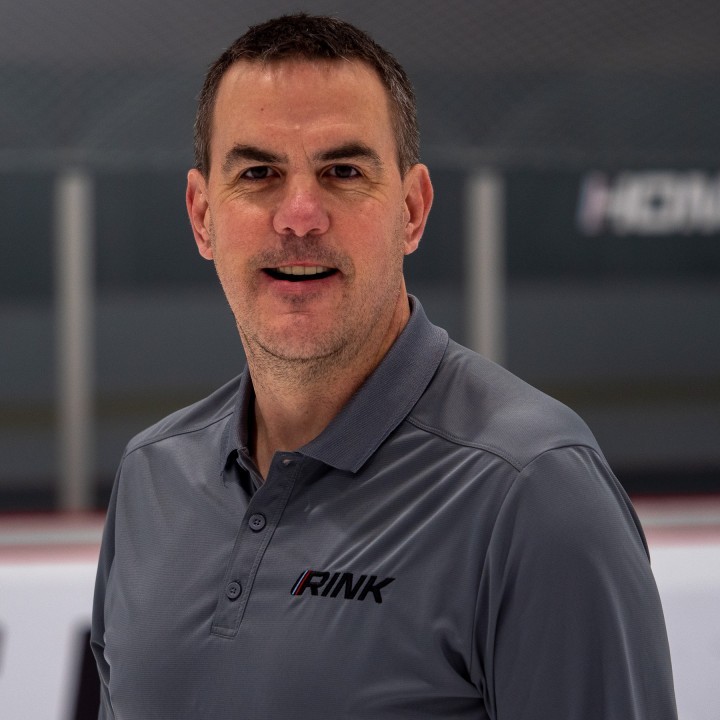 Dwayne Gylywoychuk
Consultant | Coaching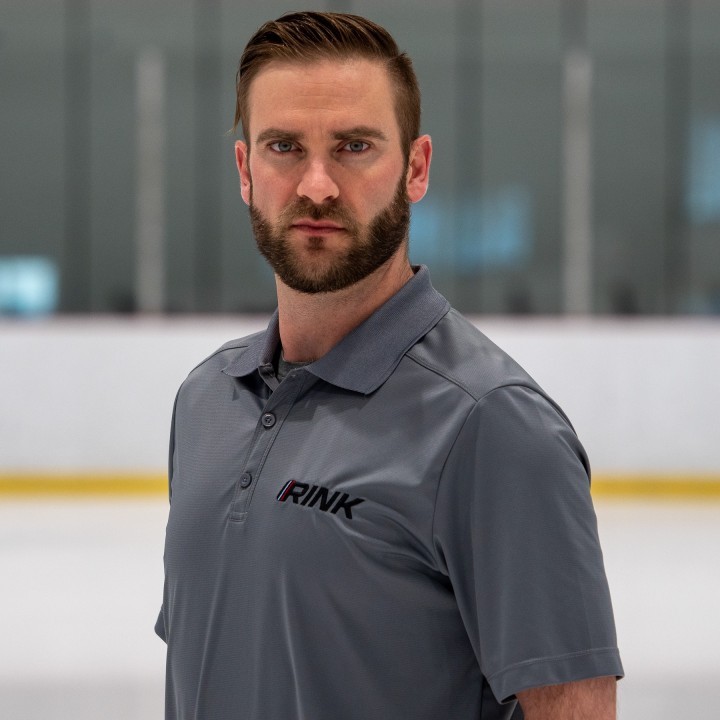 Andy Zulyniak
Program Coordinator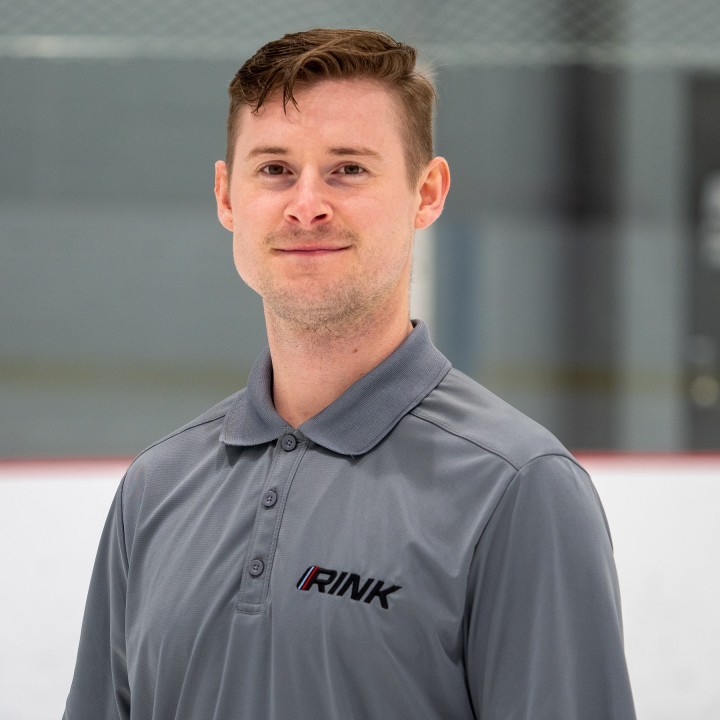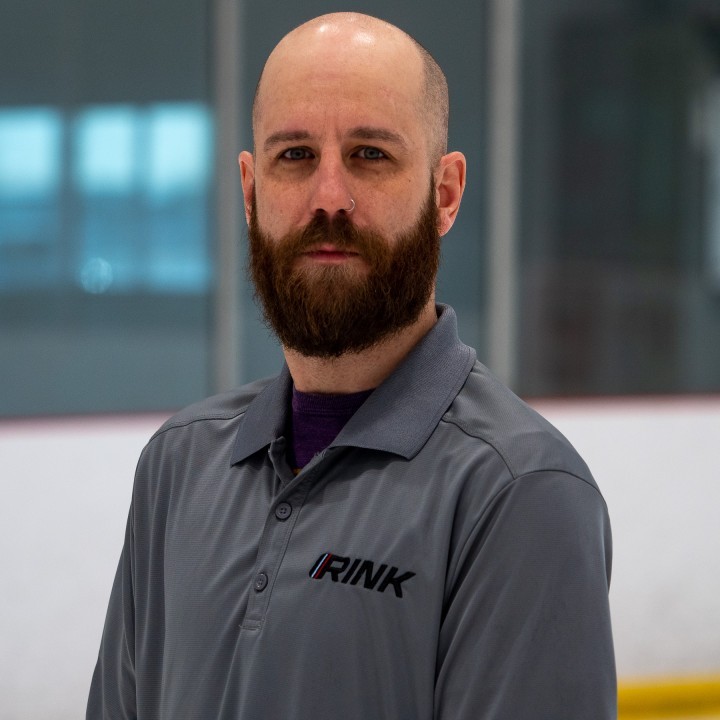 Jarrett Oster
Program Coordinator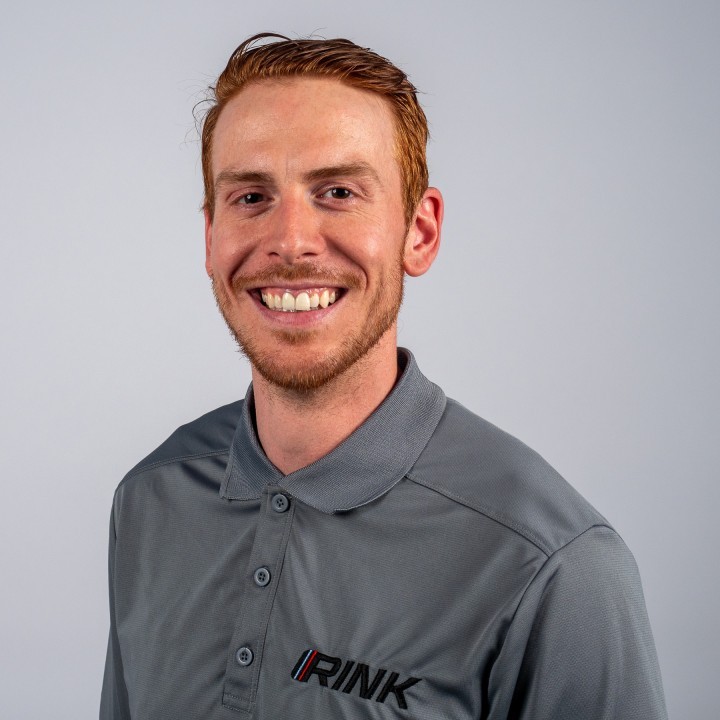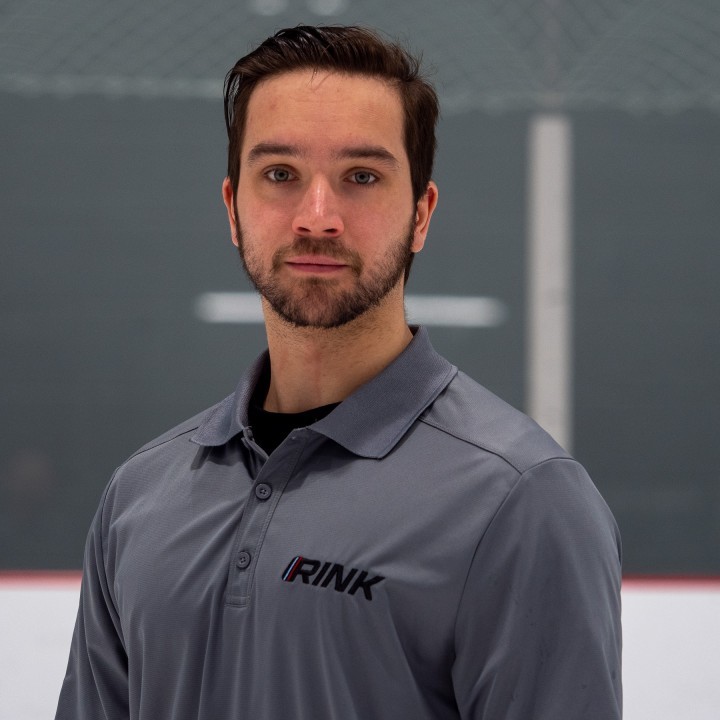 Paul Stoykewych
Program Coordinator