Find the Type of Program that works best for you.
TYPES OF PROGRAMS OFFERED AT THE RINK TRAINING CENTRE
The RINK Training Centre offers a wide variety of different types of training to accomdate any athletes training needs or schedule. Find out more below about which is the right fit for you.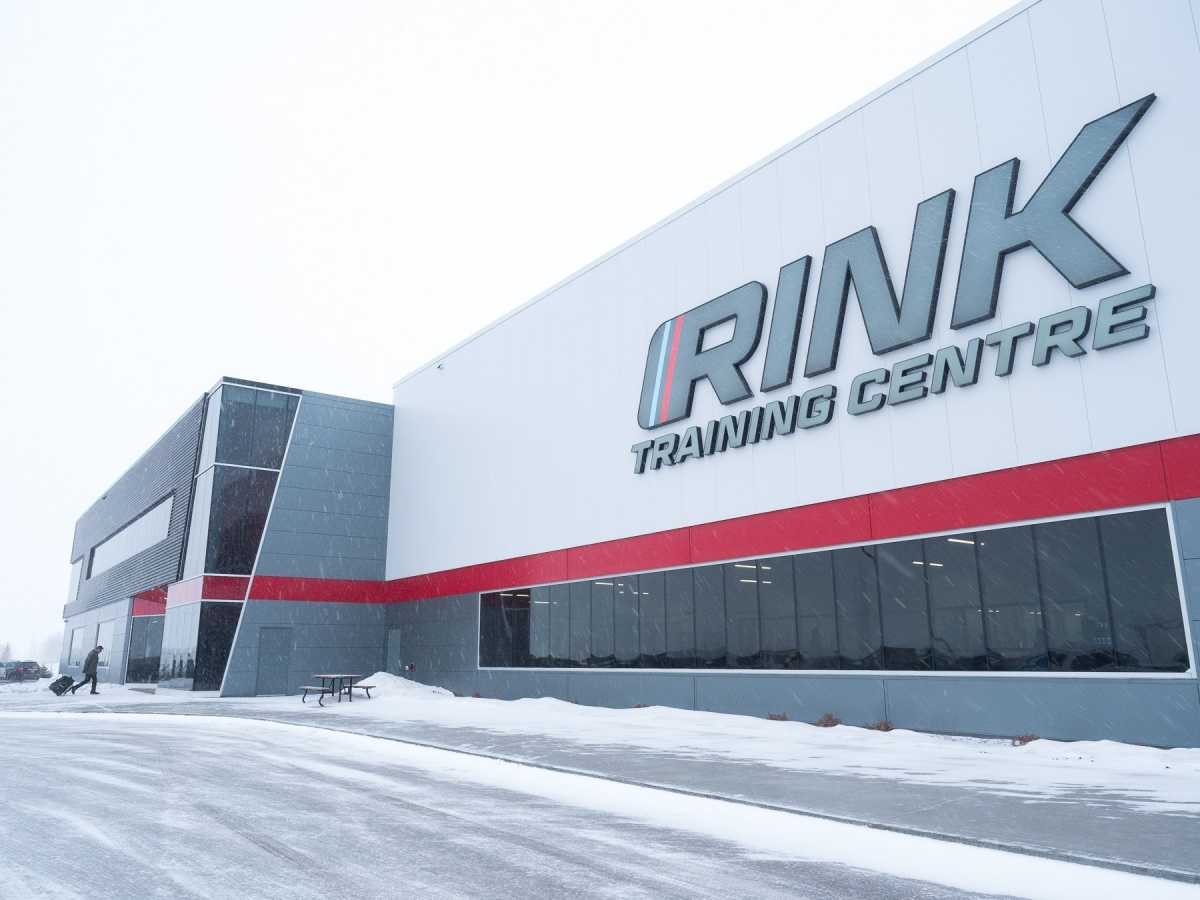 Programs are the core of what the RINK does and makes up for the majority of what we do on a day to day basis. The structure of programs are run during a specific time period (i.e Spring, Summer, Winter) and on a specific day of the week at a schedule and consistent time fopr the duration of the program.
The RINK Training Centre clinics are the most flexible and efficent type of training we offer. They give players a chance to customize their training schedule by choosing dates, times, and different training topics that work best for you and your schedule. Clinics allow players to have fun and be able to work on an individual aspect of their game without the longer time committment of a program. There is a wide range of topics offered at a variety of age levels to ensure you always have a new skill to work on each session. Fit skill development into a time that works for you. We offer packages that allow you to bundle and save with multiple sessions.
The RINK offers a variety of camps in various formats during the year. Most camps are ran during the summer months and offer half-day and full-day options both at the RINK Training Centre as well as satellite locations around Winnipeg and Manitoba like Gateway, Seven Oaks, Brandon, Regina, and more. These camps also feature off-ice training with our RINK Testify Performance team. Evening Camps are on-ice only camps that run 5 days a week during the same time slot.
Camps have different focuses depending on what age group and time of year they are offered and include but are not limited to; Power Skating, Puck Control, Shooting & Scoring, Battle & Compete, and Intro to Body Contact.
The RINK's R1 Program are invite-only programs that feature small player to coach ratios and have elements of both on and off ice development with their respective Player Development and Testify Performance teams.
The RINK's 1 on 1 sessions are private, individual training session with a RINK skills coach on the ice to work on exactly what you want to work on. Your Session, Your Way. Book in a multiple session package and save.
The RINK offers two ID camps that run in the Spring evey year.
Male ID Camp
The Male ID Camp is focused on giving players a great opportunity to play with and against some of the best players at their level in front of coaches and recruiters of all levels, learn from the RINK's professional staff, and get informed about what their future options are with leagues such as the WHL and MJHL and how to get there.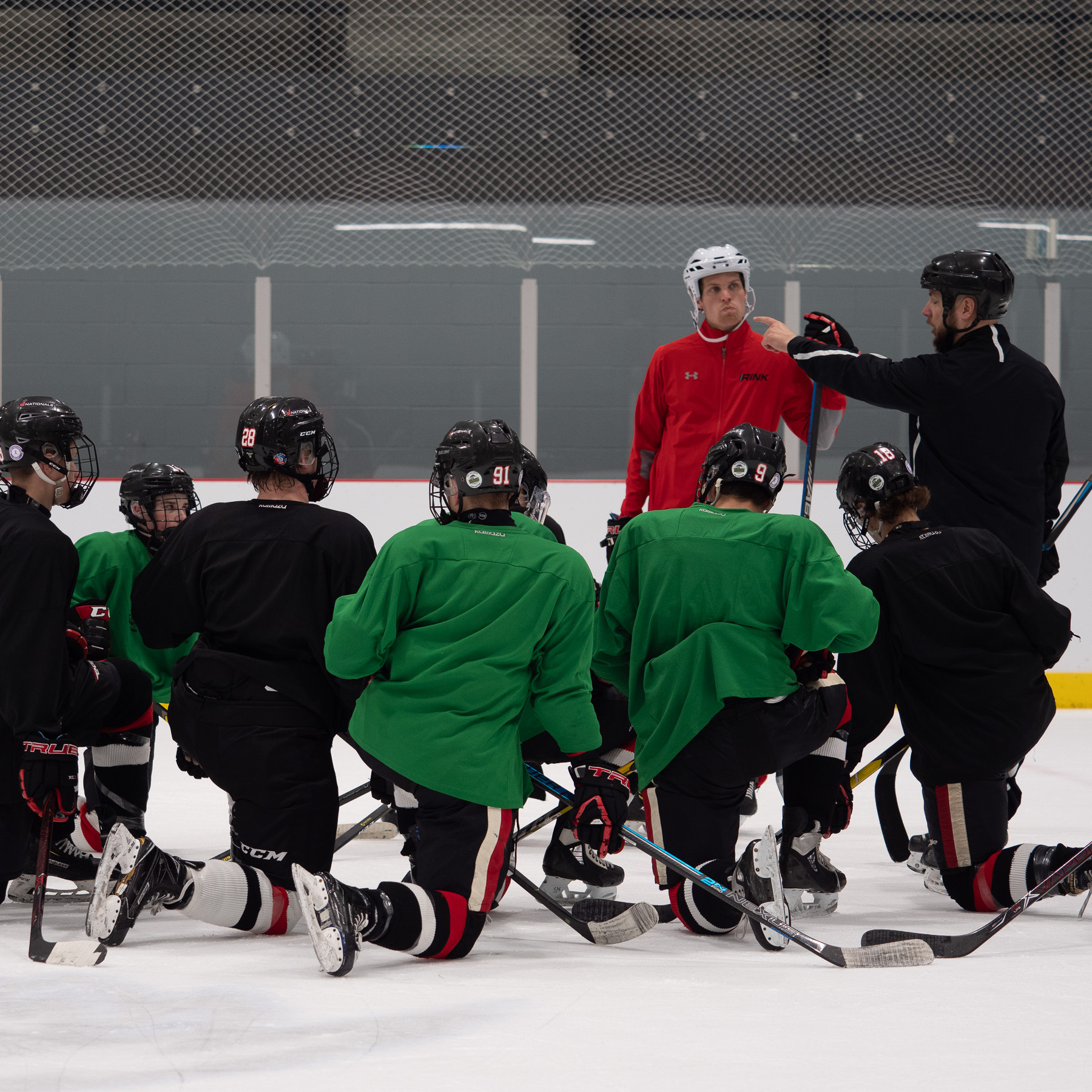 Female ID Camp
The Female ID Camp is an incredible opportunity for aspiring student athletes who are looking to play NCAA, USport and at other female hockey programs follow their high school graduation. This camp will allow players and goalies a like to showcase their abilities to coaches and recruiters of all levels.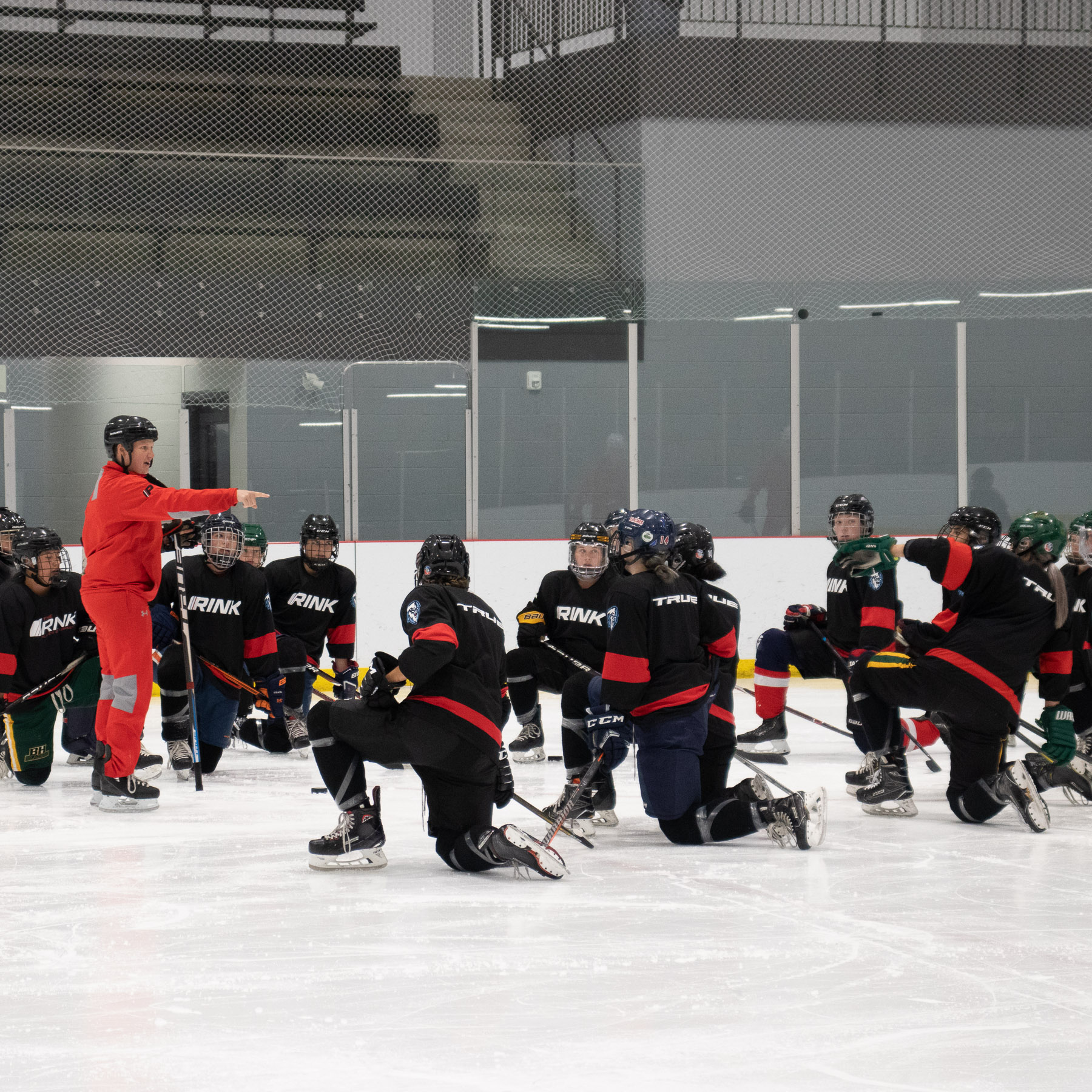 The RINK's Mid-Season Tunes Up are offered twice a year. Once over the winter holiday break and once during spring break from schools. A Mid-Season Tune Up combines skill development, high speed sessions, and small area drills. During these times you have the ability to book sessions individually or in groups. Each day has a different topic or skill to work on to ensure no overlap in learning. Athletes get grouped based on overall skill level as well as get immediate feedback and instruction.
The RINK's Player Video Consultation is a product offered to evaluate, analyze, and teach hockey players, both male and female, positional play, overall fundamentals, and the hockey sense needed to excel in today's game. Each player will receive personal 1 on 1 consultation of their own game play as well as written feedback forms. Video of the players game play, all shifts played, which will be provided by the player, will be taken, and analyzed by a RINK professional.
The RINK Training Centre's team training packages offer skill development sessions to teams of all ages and skill levels. Have a RINK professional run a practice for your team with a specific skill focus.