CLICK BOOK NOW TO EMAIL YOUR VIRTUAL 1 ON 1 COACH
Live Video 1 on 1 Sessions
The RINK Player Development team is excited to offer Live Video 1 on 1 Sessions to clients during this time of social distancing to assit with athletes in progressing their game. During this process, clients will get an inital assessment Zoom meeting with a RINK professional to go over what they are looking to work on as well as what we can offer them in a live video 1 on 1 session.
In the initial assessment Zoom meeting, the RINK professional will clarify the equipment needed for 1 on 1 session. For example:
Stick
Gloves
Rollerblades
Puck
Stick handling balls
Required space and parental requirements

The RINK professional will also speak to the parent about stick length when not on skates versus on skates, so kids are practicing in a proper manner that will translate best for when kids get back on ice.
Once initial assessment meeting has taken place, the following day Live Video 1 on 1 session will take place allowing parents and coaches the time to set up and get a plan of attack ready. Following the Live Video 1 on 1 Session, parents will receive a feedback form specifying what areas the player needs to work on. This feedback form will be provided within 3 business days of the Live Video 1 on 1 session.
---
Live Video 1 on 1 Sessions allow you the ability to focus on what you want to with a RINK professional to give you feedback.
---
For the Live Video 1 on 1 Sessions follow the instructions below:
*The initial email will prompt the client to download the "ZOOM Cloud meetings" APP from their app store.
Once session has been purchased, client will be contacted by Andy or Jarrett via email containing a PMI (Personal Meeting ID #) clients will use to enter the assessment call and video lesson.
This email will include the times for the assessment video chat as well as the time of the actual video lesson.
At the time of the assessment meeting, the client will enter the coach's PMI # in the "Join" meeting tab of the app.
Assessment meeting may take 30-60 seconds to load so be patient, please.
Video & audio should start, meeting in session.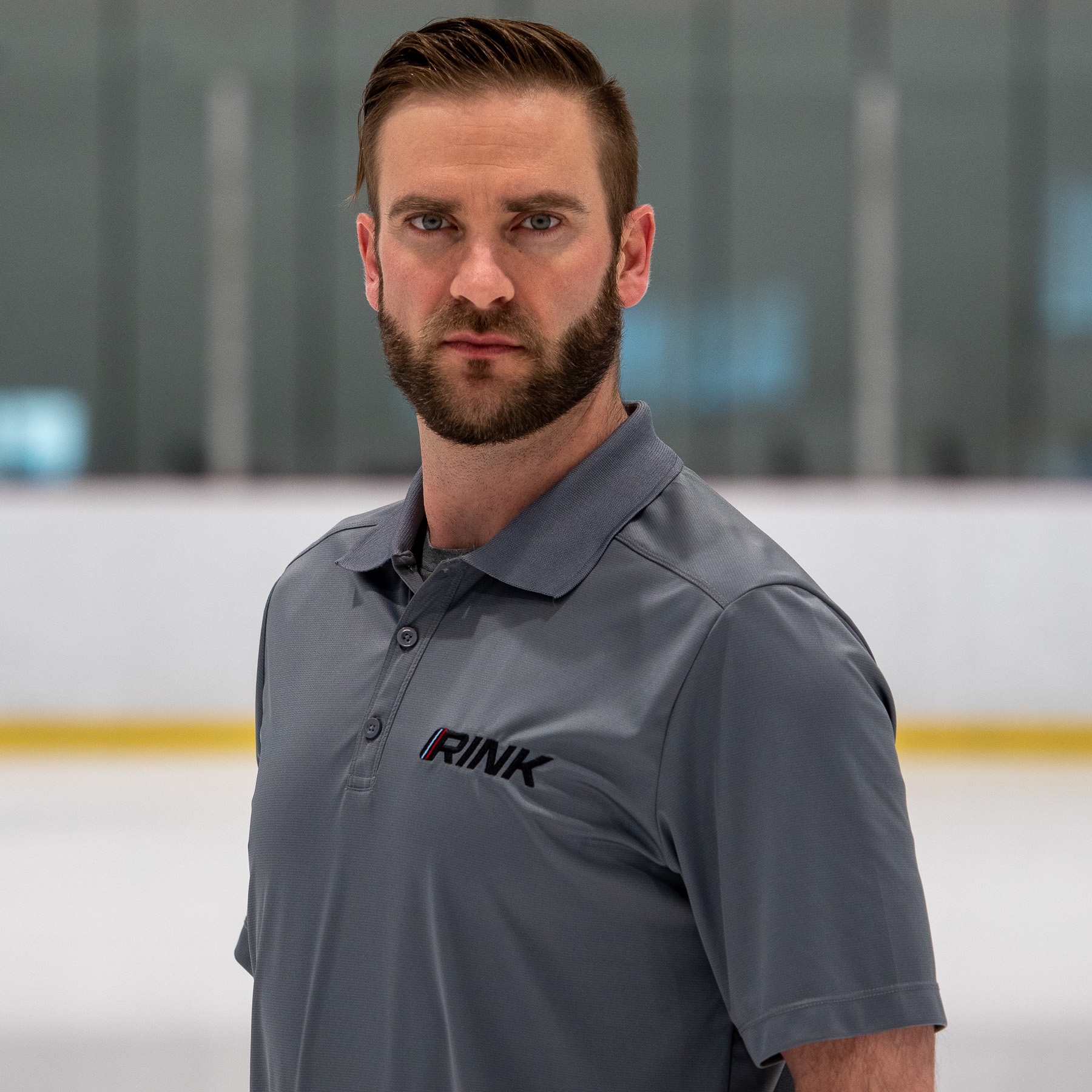 Andy Zulyniak
Edited Video
Edited Video refers to video provided that is cut, condensed and focused on the pre-determined needs of our coaches.