CAMPS | RINK TRAINING CENTRE
Camps offered for all ages and skill levels.
SUMMER GOALIE CAMPS
The RINK Training Centre Summer Development Camps are half-day camps which involves one 60-minute ice session, one 45-minute dryland with Testify Performance and one 60-minute interactive boardroom.
Development Summer Camp
The RINK Goalie Development Camps are a perfect way to focus your summer training. These 5-day camps provide the biggest impact on goaltender performance in a short period of time. Our camps are very intense and goaltenders will conduct on-ice sessions, fitness testing, flexibility and hand eye training, classroom sessions, daily journals, off-ice dryland, and much more.
Mastery Keys
Stance and Proper Positioning
Goalie specific skating
Shuffle
T-Push
C-Cut
Knee Shuffle
Introduction to Basic Save Selection
Butterfly
Glove saves
Blocker saves
Proper Recovery Techniques
Getting up out of the Butterfly
Proper rotation and leg usage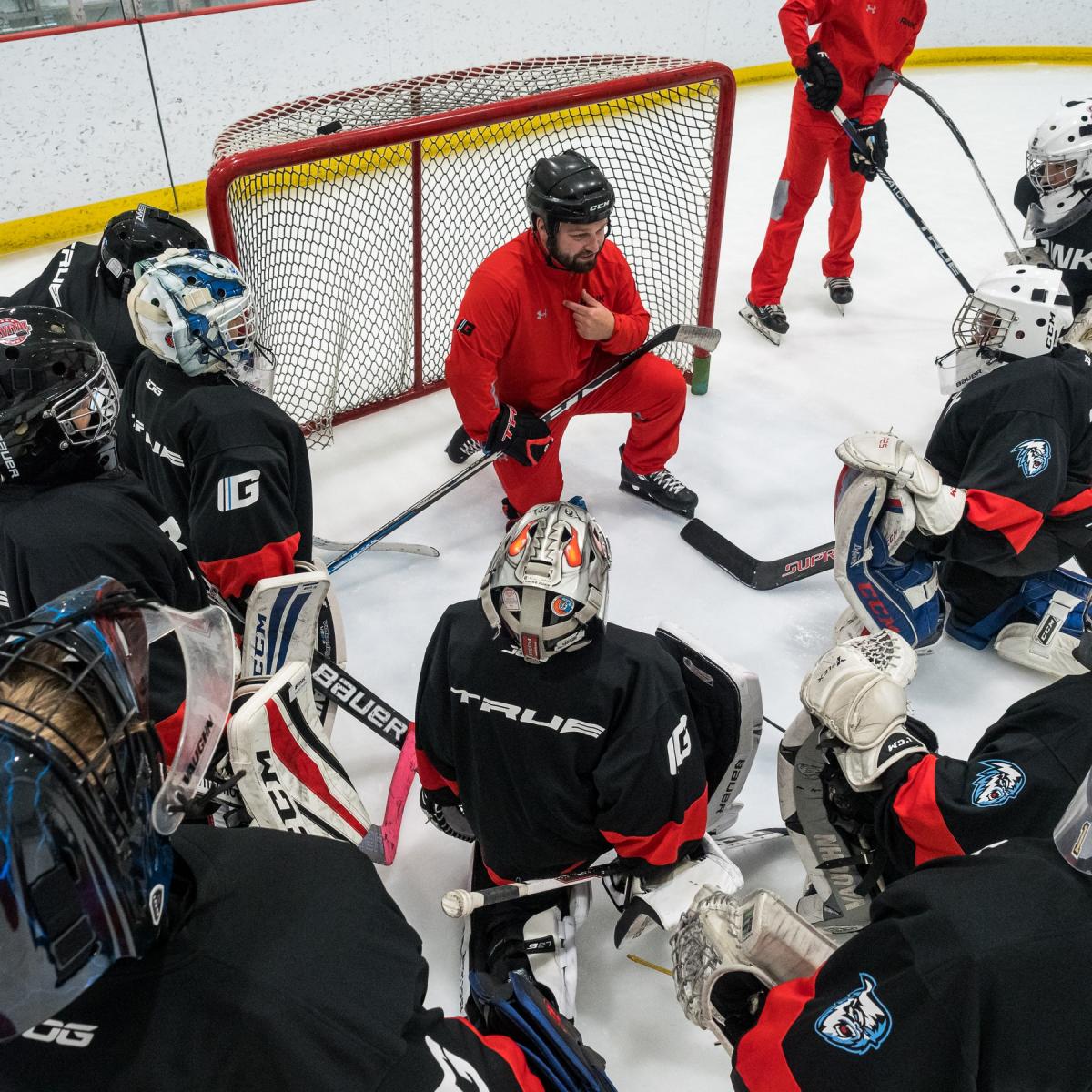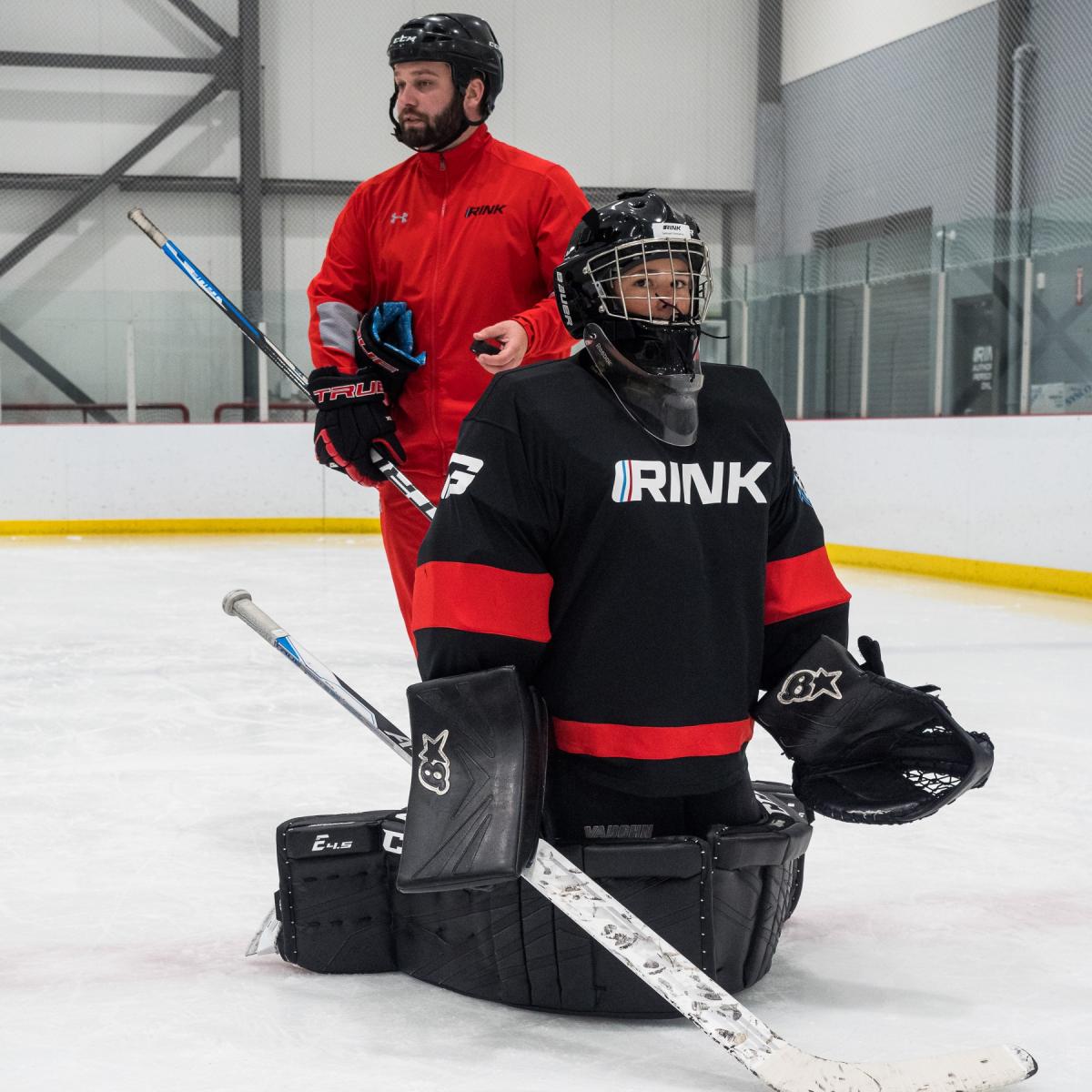 Advanced - Summer Camp
Our Advanced summer camp provides goaltenders the opportunity to build their foundation. This program will have a focused approach on improving each goaltender's ability to achieve their angle, depth, and body position.
Mastery Keys
Ability to recognize proper movement
Identifying the time to use: Shuffle, T-Push, C-Cut, Butterfly Slide
Proper Recovery Skills
Cementing their technique when recovery to their feet out of the butterfly

Controlling slides from the butterfly slide
Body Position
Reaction Saves with Hands
High Performance - Summer Camp
Our High Performance Summer Goalie camp is designed for goalies looking to maximize their training over the month of August. The High Performance Summer Goalie camp is a condensed version of our R1 training program that runs throughout the entire summer. This camp will provide goalies training in a tactical setting with drills based around game situations. This tactical focus in drills provides goalies with game situated drills to read and build awareness on scoring chances to prepare for the start of the season.
Mastery Keys
Advanced skating movements
Backside push
Quick changes of direction from butterfly slides and backside pushes
Proper recovery
Continued emphasis on controlling slides and recovery to their feet
Introduction to basic puck handling
Stopping rims and controlling dump ins
Proper technique with body and hands
Tactical in game reads and understanding the release of the puck
In depth discussions about how to play in game situations and understanding the options available
Learning how players change the angle of the puck before release