Master the Art of Skills to Game Transfer
Spring is for the fanatics. It's for the kids that eat, sleep, and breathe hockey, sleep with their stick at night, are the first to practice and shooting pucks in the driveway. Every program is set up to maximize your ability to take what you learn on the ice with us and apply it to game-like scenarios. We've curated skill-specific programming so you can decide to double-down on your strengths or improve your ability and gain an advantage in your competitve performance.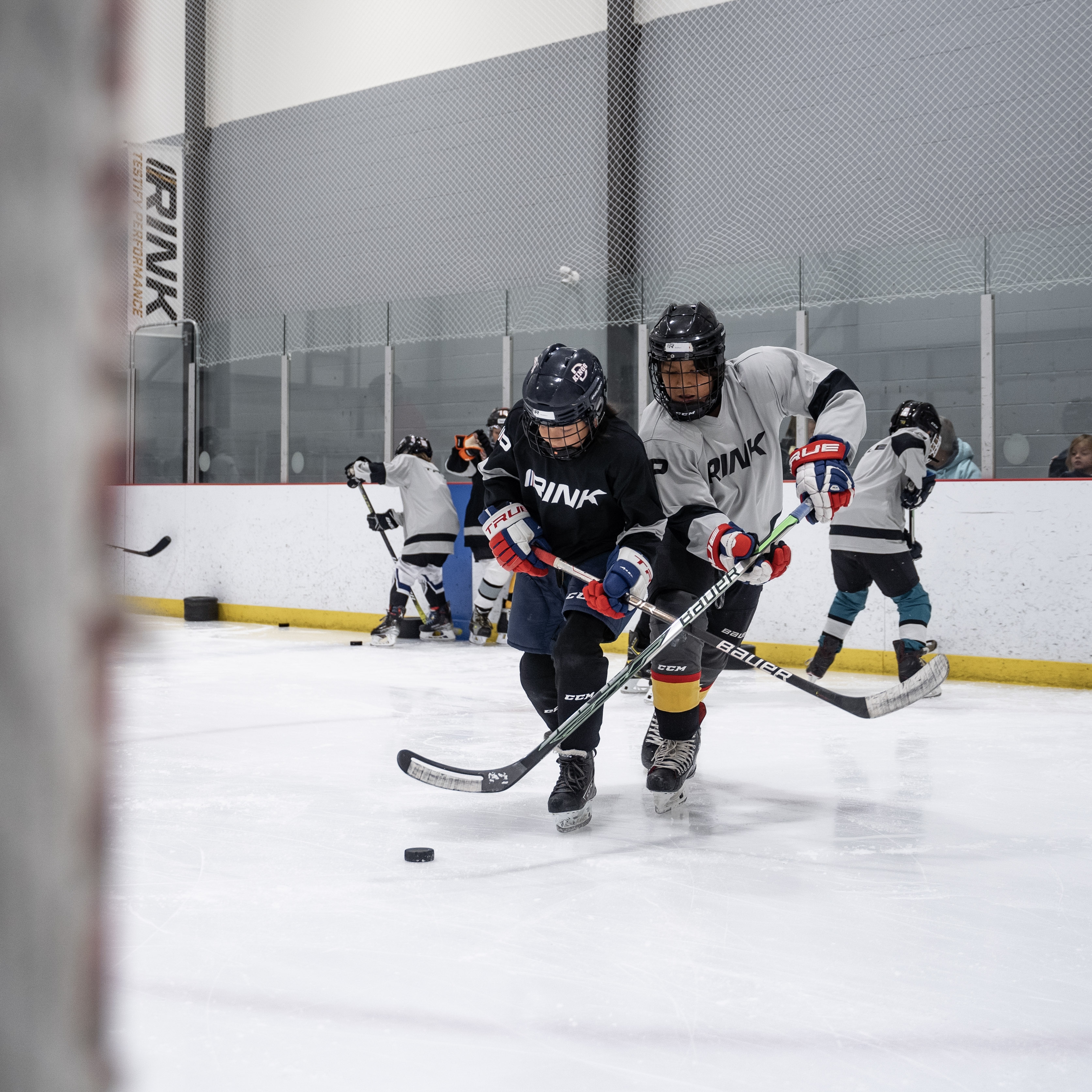 Skating & Skills
Power Skating | Shooting & Scoring | Puck Control
This program encompasses the best of what the RINK has to offer in a single program. Regardless of mastery level, Skating & Skills incorporates aspects of Power Skating, Shooting & Scoring, and Puck Control programs, giving players a taste of everything we specialize in.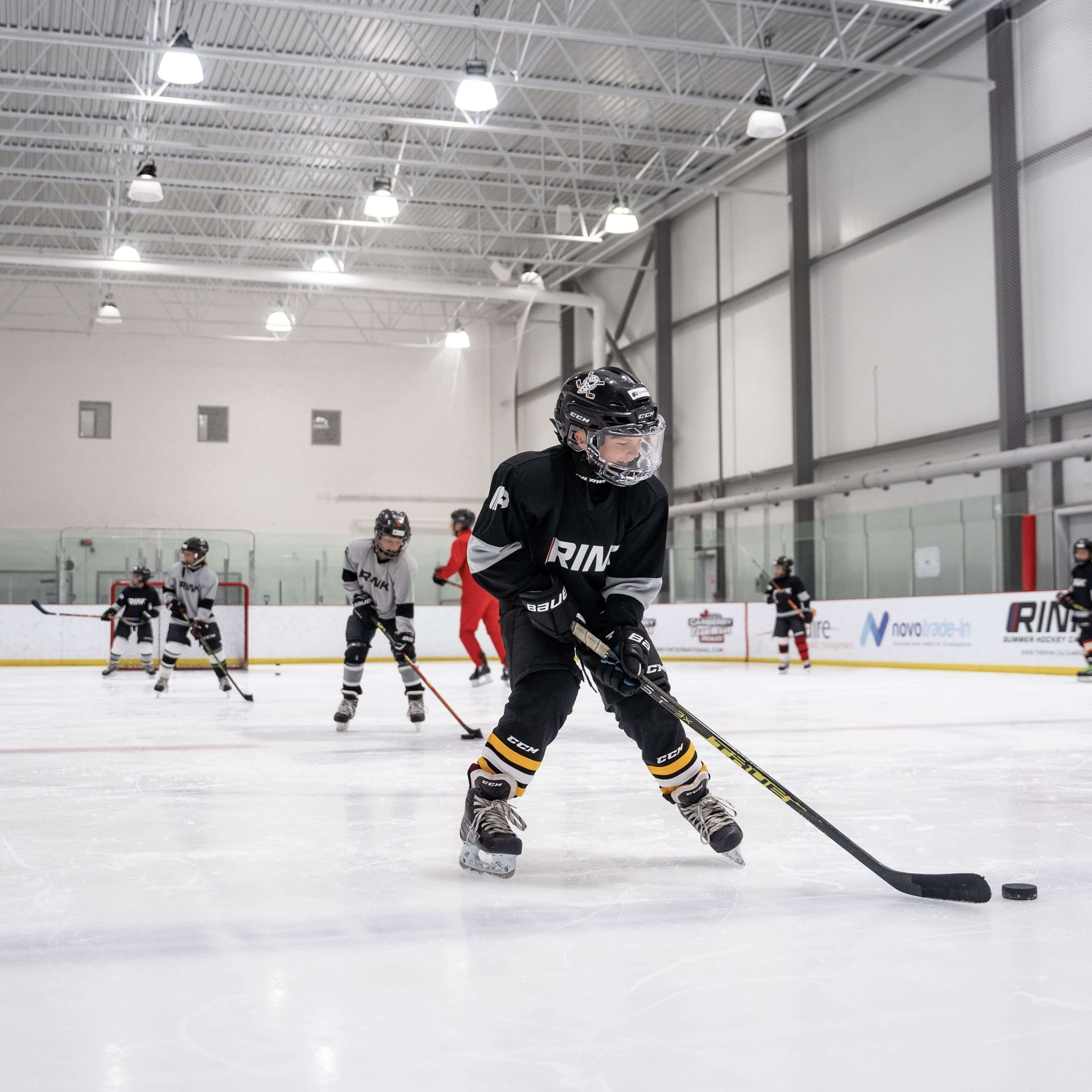 EDGE Skating
The Most Complete Power Skating Program
EDGE Skating aims to support and build upon the foundation of any player's success in the game. The on-ice component starts by teaching players proper skating technique and progresses to applying the technique in top speed game simulated drills.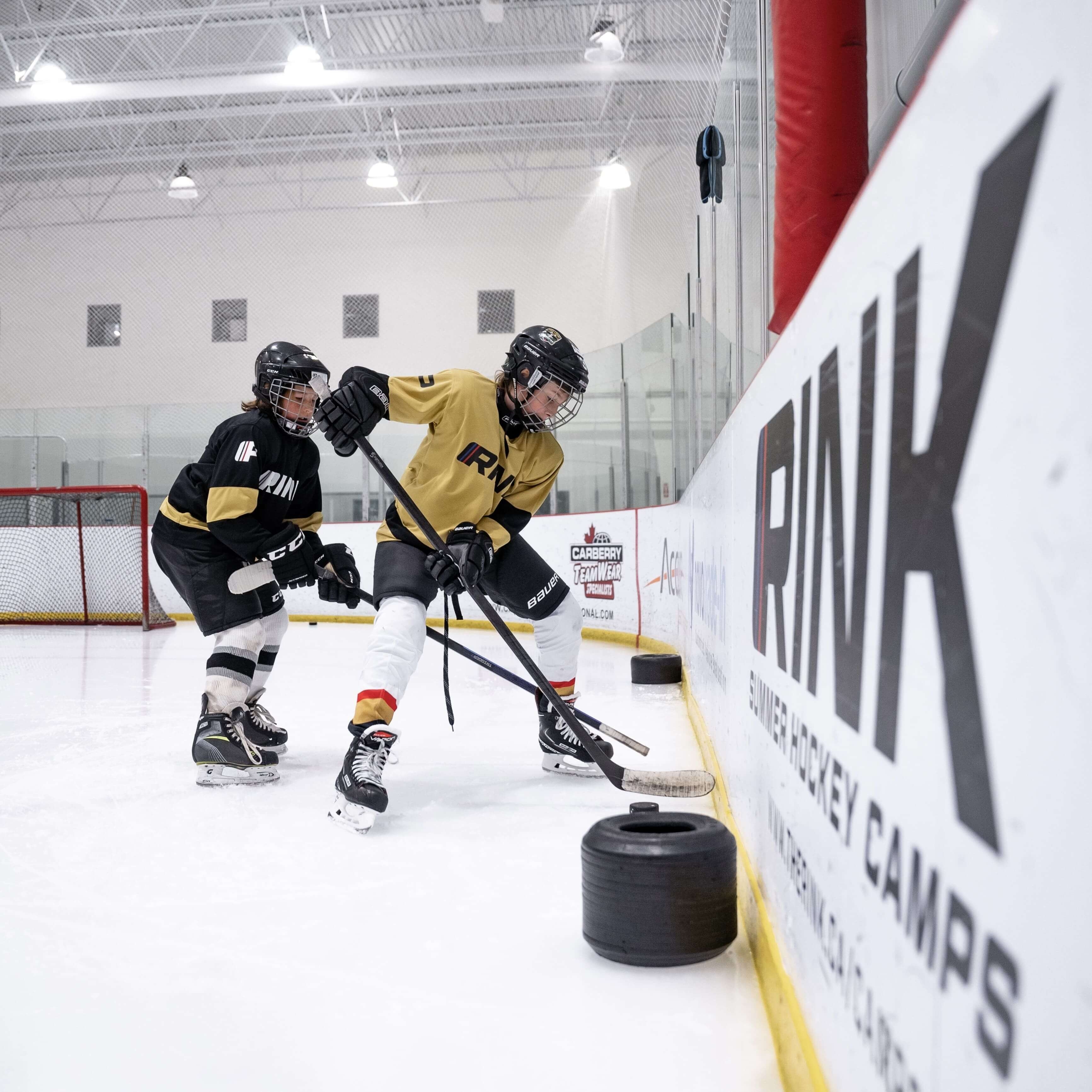 Skills to Game
From Your Session to Your Highlight Reel
The Skills to Game Program is tailored to focus on individual skills which are common in today's game, and then the opportunity to showcase these skills in game like situations. The program will consist of one skill session, focusing on the technique of certain skills. The next session will be a tactical session, where athletes can use these skills in game situations.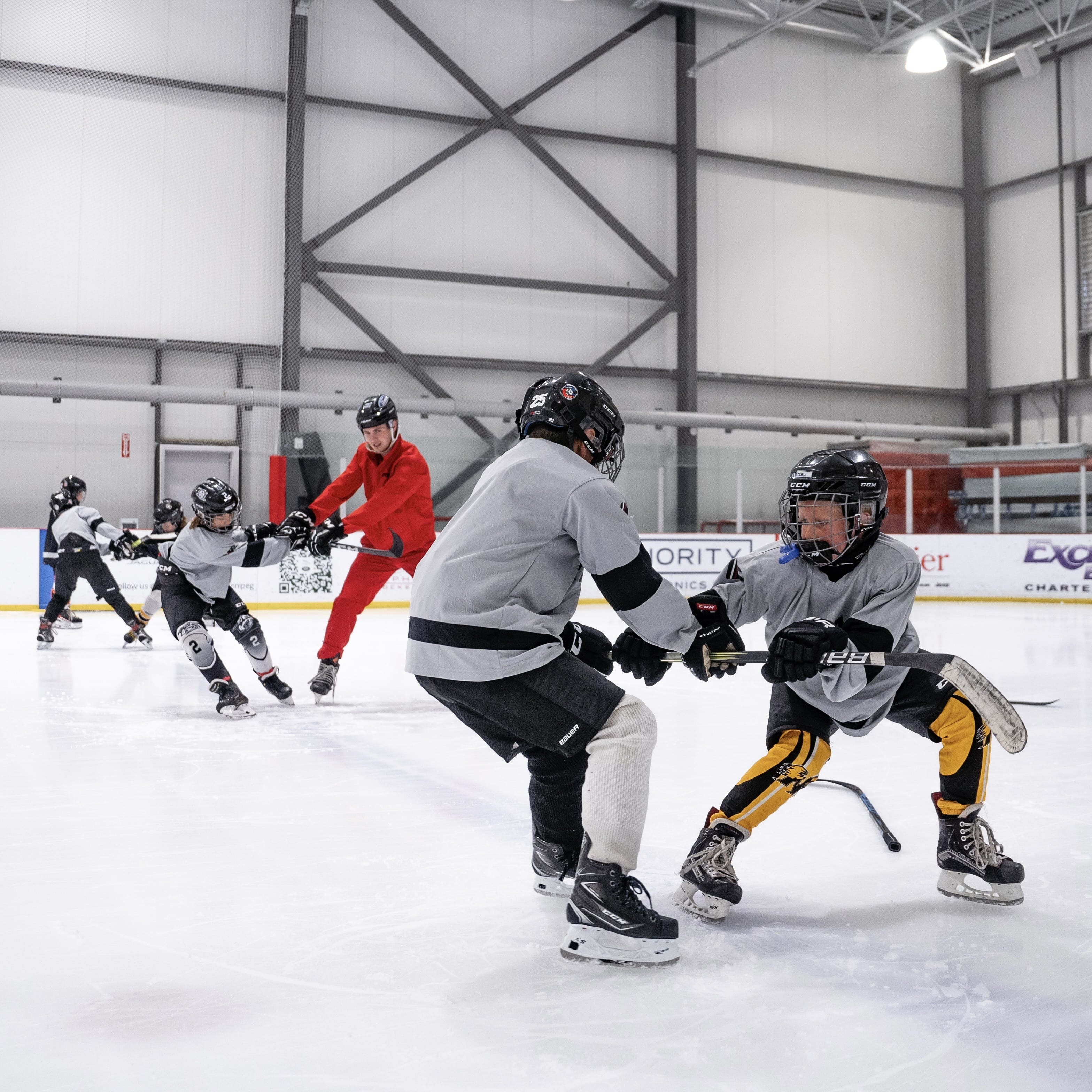 Battle & Compete
Talent Sets the Floor, Hard Work Sets the Ceiling
Our Battle & compete program is for individuals who want to gain some GRIT in their game. Each session will take a specific focus to build players confidence with and without the puck. With skills such as Stick steals, Angling, Puck protection techniques and more, players will be challenged to use their skills at a high pace and a competitive environment. Get your GRIT ON!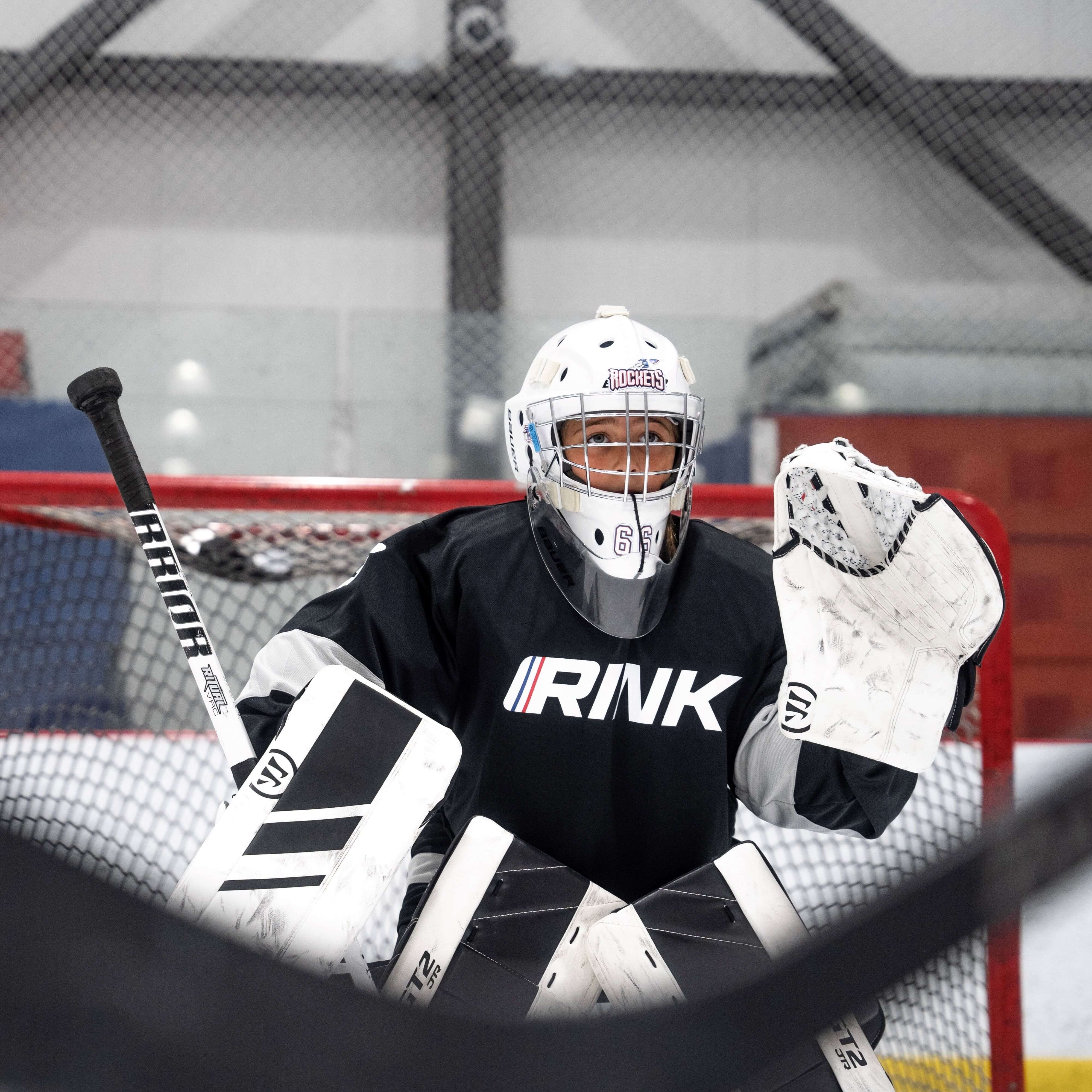 Goalie Skills & Tactics
Rebound Control | Rush Management | Net Play | Puck Handling
RINK Spring Goalie Development Program provides a narrow-enhanced detail on key goaltender performance issues such as position specific movement, Rebound Control, Rush Management, Net Play, and Puck handling. These habits are built over a progressive training approach, with the understanding that quality repetition is the key to performing a specific skill or tactic when it comes time to perform in a game situation.