Begin Your Path to Success in Hockey
RINK Intro to Hockey & Hockey Development programs are the best way to build a strong skating foundation and learn the fundamentals of hockey. Learning the right way, right from the start allows kids new to hockey to enjoy the game more once they get into game play.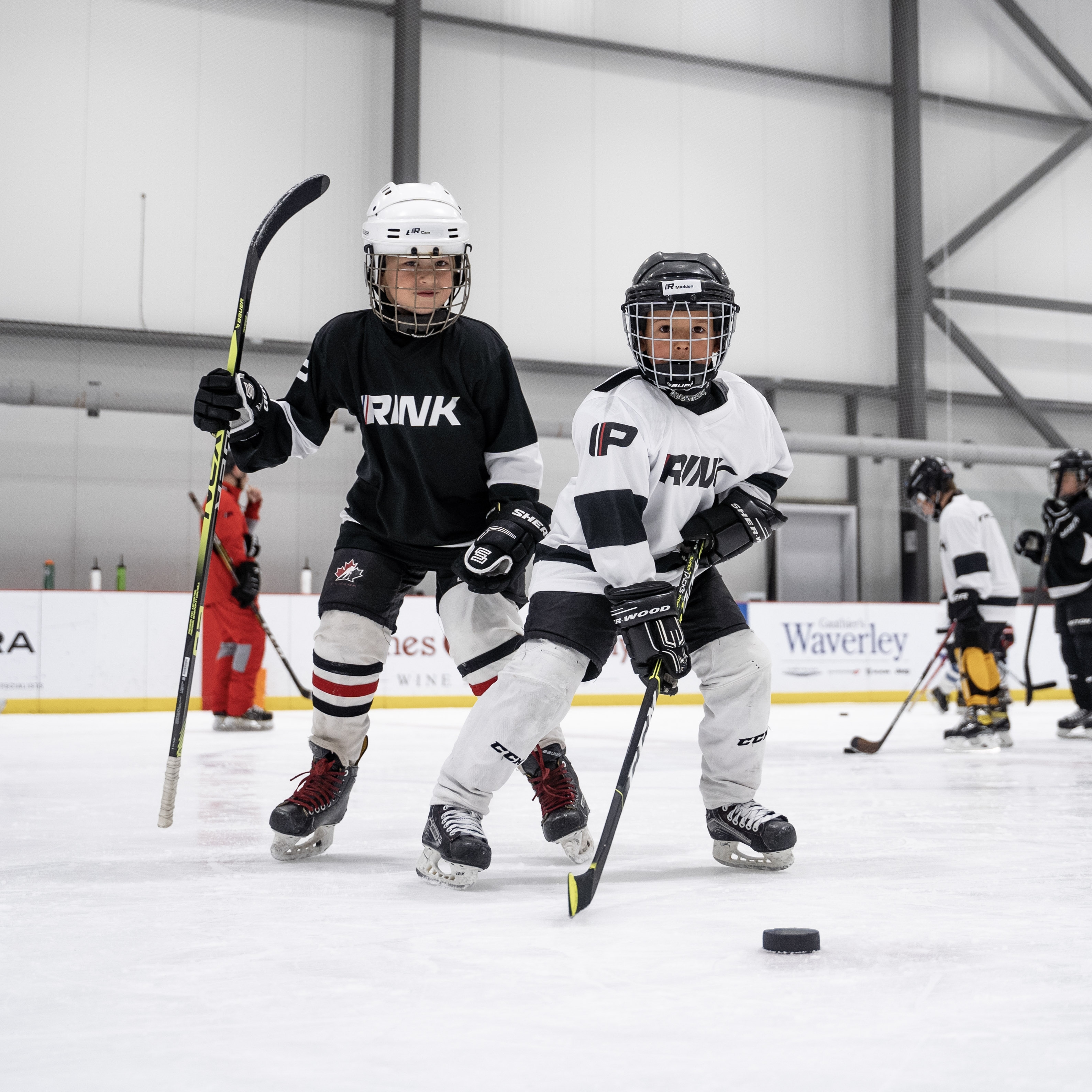 Intro to Hockey
For Ages 4-6
Our Intro to Hockey Program is designed to introduce the game of hockey in an enjoyable and safe environment. Players participate in full equipment and receive instructed skill training from one of our professional staff. Our focus is creating a foundation for good hockey basics; skating, puck handling, shooting and passing. Learning the basics correctly from an early age provides the solid foundation that all hockey fundamentals are based upon.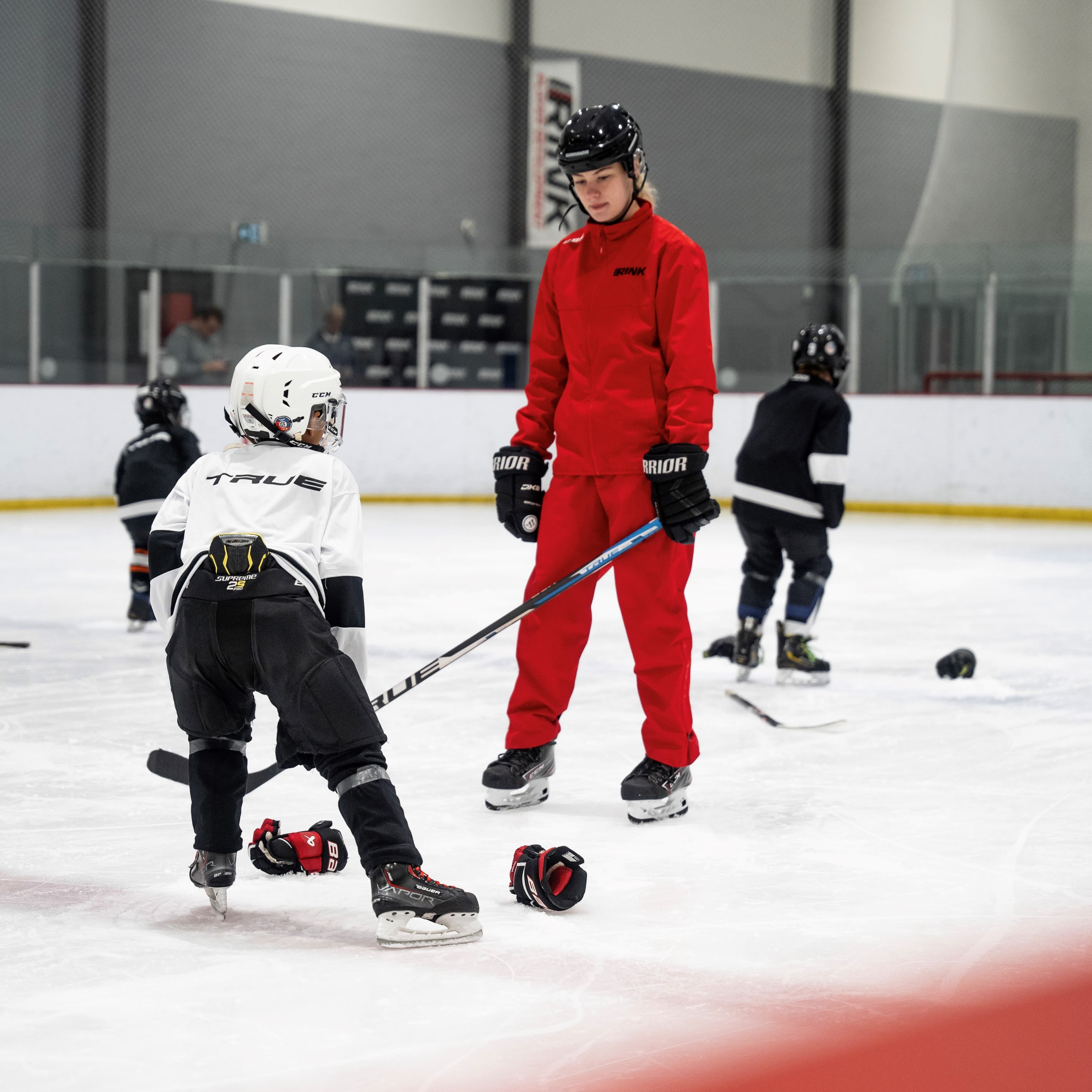 Hockey Development
For Ages 4-6
The Hockey Development Program will help skaters continue to build on fundamental skills required to participate in hockey. This program offers continuous hockey education on hockey fundamentals through skating and skill development as well as competitive drills and games. Throughout the program, skaters will be challenged to expand their abilities in essential topics such as: edge control, stopping, puck control, passing in motion and backwards skating. The Hockey development program will teach both the tangible and intangible skills to fully prepare players for a team atmosphere and future RINK Programs.