Start Your On-Ice Journey
RINK Learn to Skate programs are Skate Canada Certified. Conducted in a fun, friendly environment, our Learn to Skate programs showcase a comprehensive series of balance, control & agility skills taught in six stages of learning that pertain to hockey, ringette, speed skating and figure skating as well as general recreational skating. CanSkate follows a nationally-tested proven curriculum and delivery methods that guarantee skater success in developing stronger basic skills and developing them faster. Each session carries a specific theme so players can be introduced to all the aspects of skating.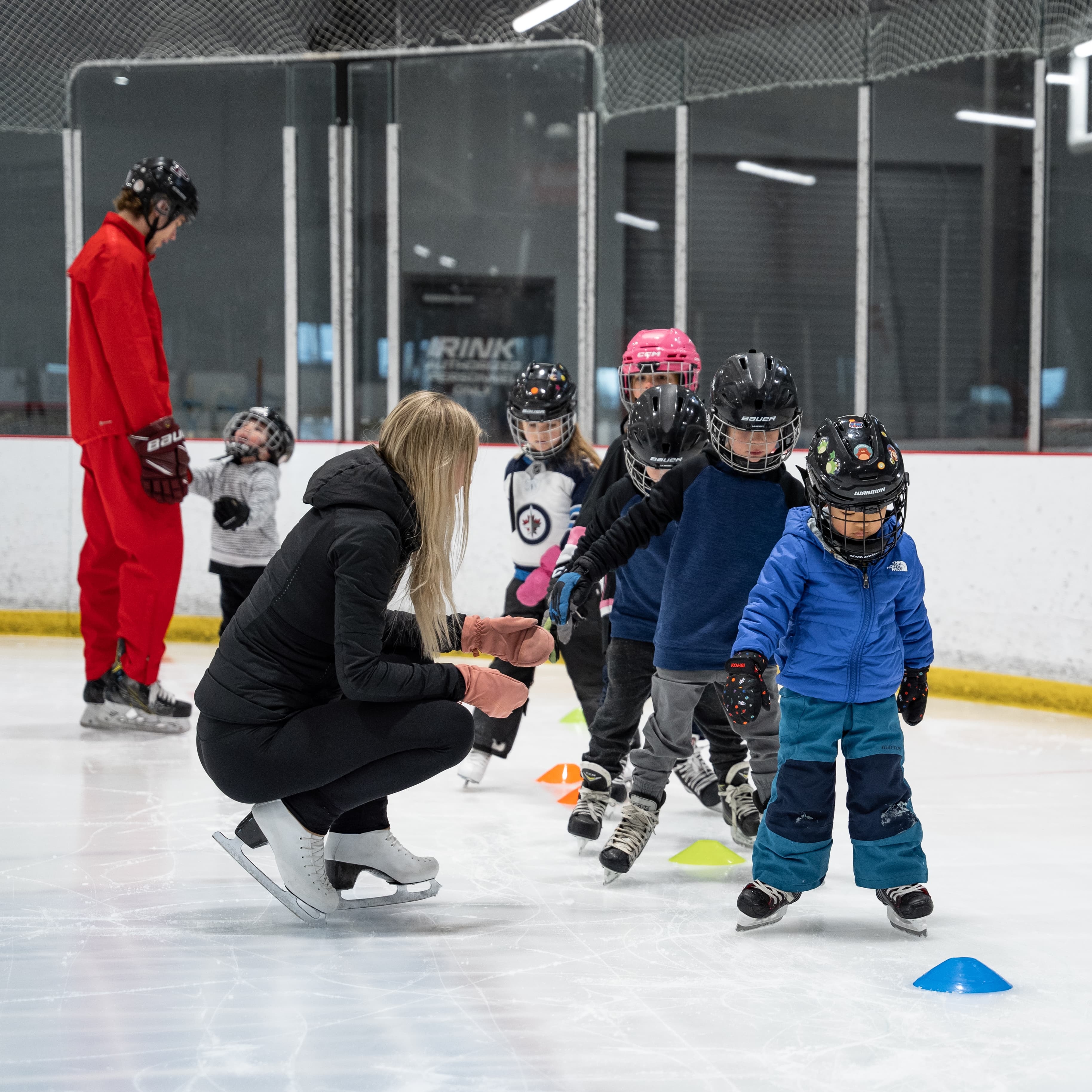 Learn to Skate 1
Pre-CanSkate | For Ages 3-5
Learn to Skate 1 (Pre-CanSkate) will operate on a small ice sheet condusive to learning in a comfortable enviroment. This program will remain geared towards skaters who are unfamiliar with any skating concepts or techniques.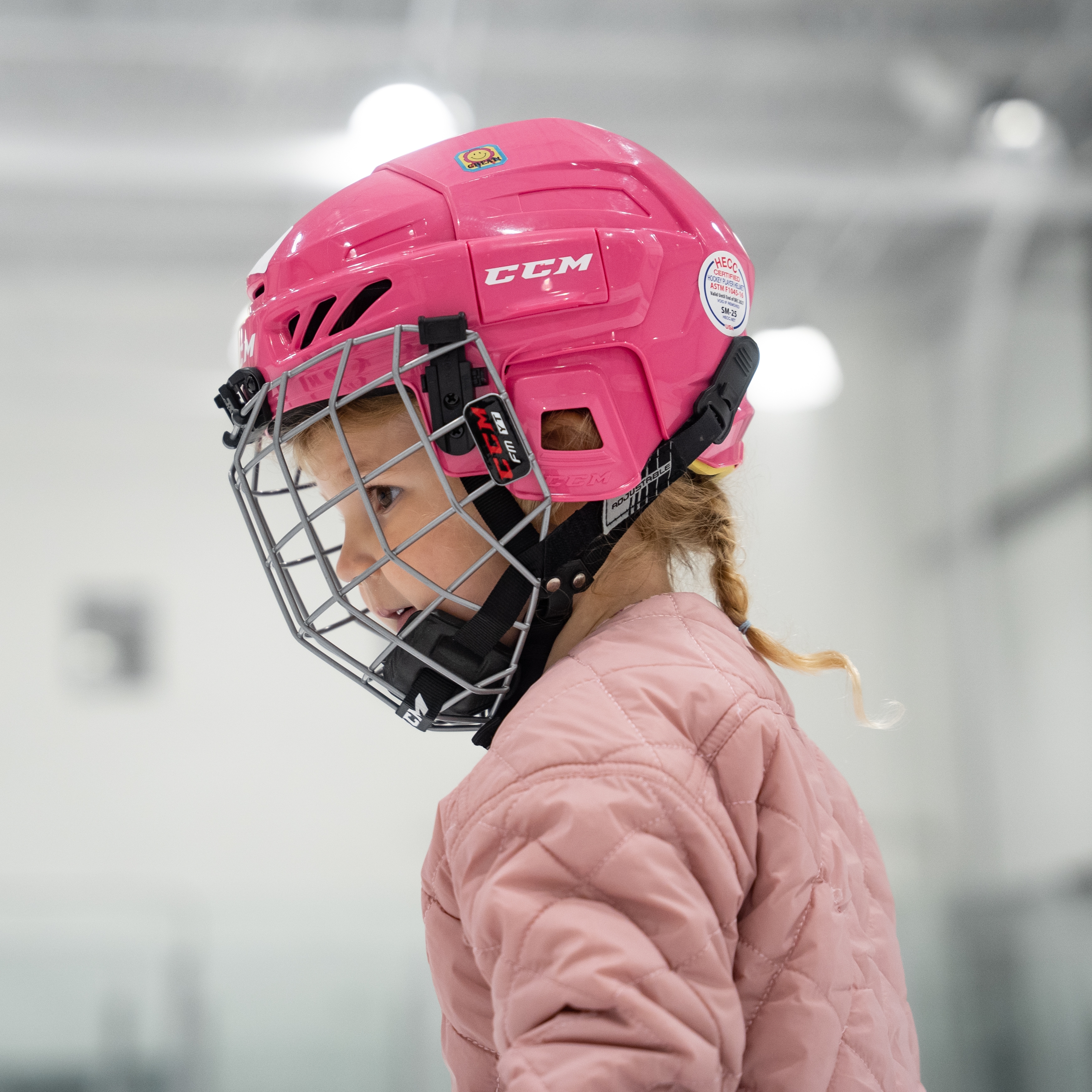 Learn to Skate 2
CanSkate | Stages 1-6 | For Ages 5-12
Learn to Skate 2 (CanSkate) will have a series of balance, control, and agility skills designed to prepare skaters for all ice sports requiring skates, as well as recreational skating.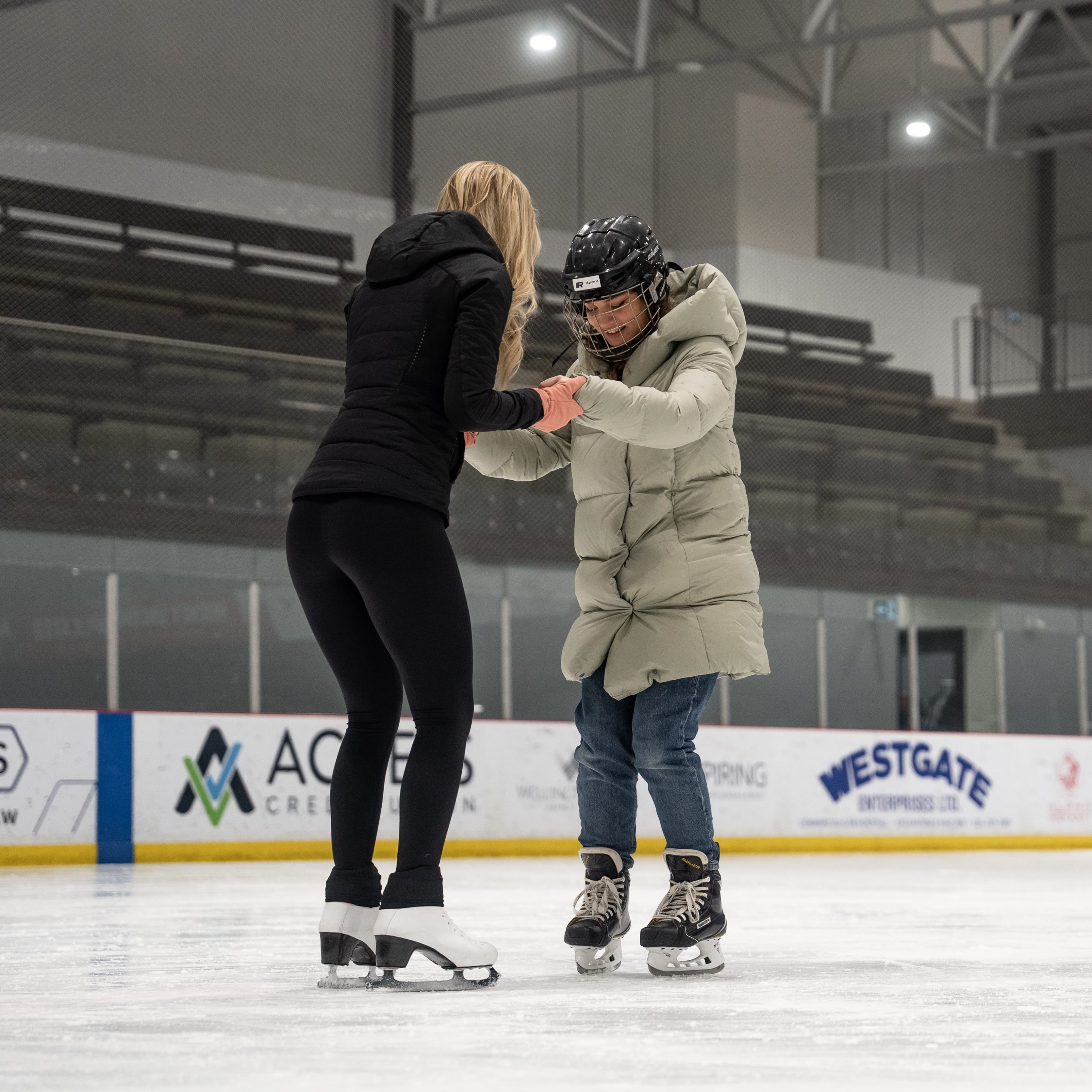 Learn to Skate - Adult/Teen
CanSkate | Stages 1-6 | For Ages 13+
Adult/Teen Learn to Skate is dedicated to people wanting to learn skating as a life skill. It will be offered from the ages of 13 and older in which teens and adults alike can join. It will be recognized under the CanSkate Program from the stages of 1-6.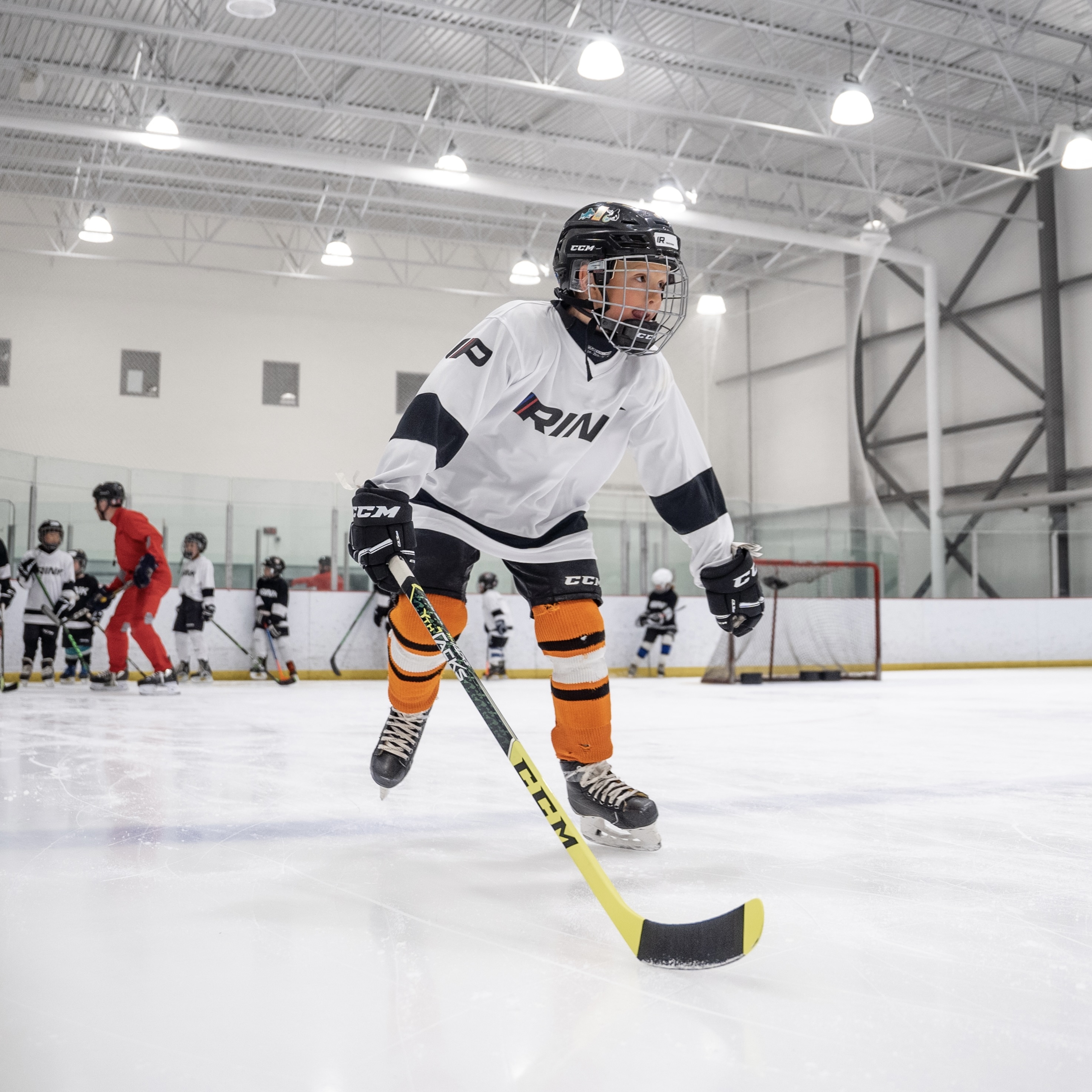 Intro to Hockey
For Ages 4-6
Our Intro to Hockey Program is designed to introduce the game of hockey in an enjoyable and safe environment. Players participate in full equipment and receive instructed skill training from one of our professional staff. Our focus is creating a foundation for good hockey basics; skating, puck handling, shooting and passing. Learning the basics correctly from an early age provides the solid foundation that all hockey fundamentals are based upon.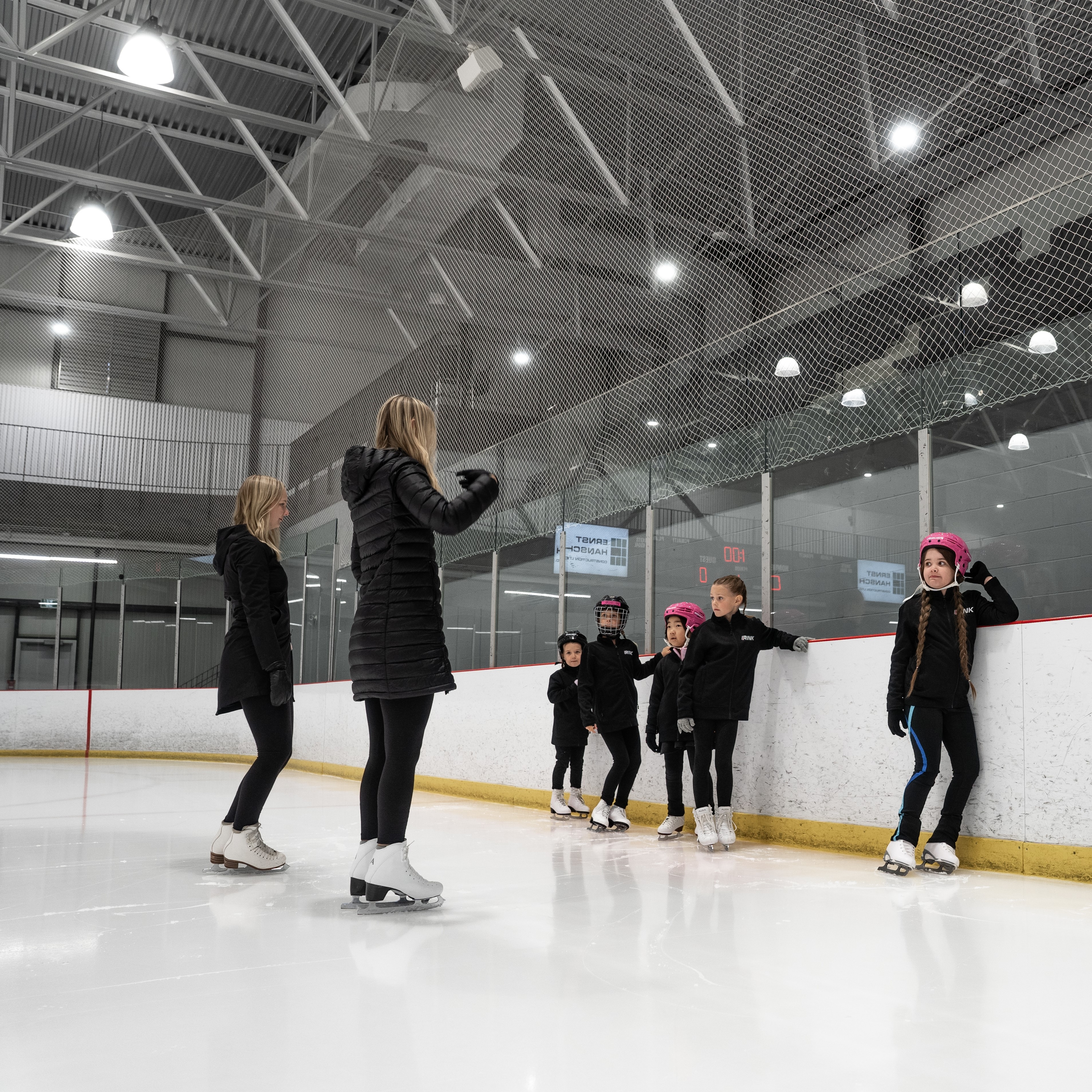 Intro to Figure Skating
CanSkate Stage 3-5
Intro to Figure Skating is an introductory program that is offered for children that have interest in competitive or recreational figure skating. This program will create a fun, enthusiastic atmosphere to learn correct technique in fundamental skills such as edges, stroking, jumps, spins, and musical interpretation. Skaters are taught in small groups by a Skate Canada Certified Coach and is for skaters working on Stage 3-6 of the Skate Canada CanSkate program.
*All skaters in any Learn to Skate program are required to be registered with Skate Canada. If you are not currently registered, there is a one-time per year fee that applies to any programming you do. Please complete the link on the registration page. Registration is valid from September 1st to August 31st of each year.*
For more information or questions