The Pathway to Success in Figure Skating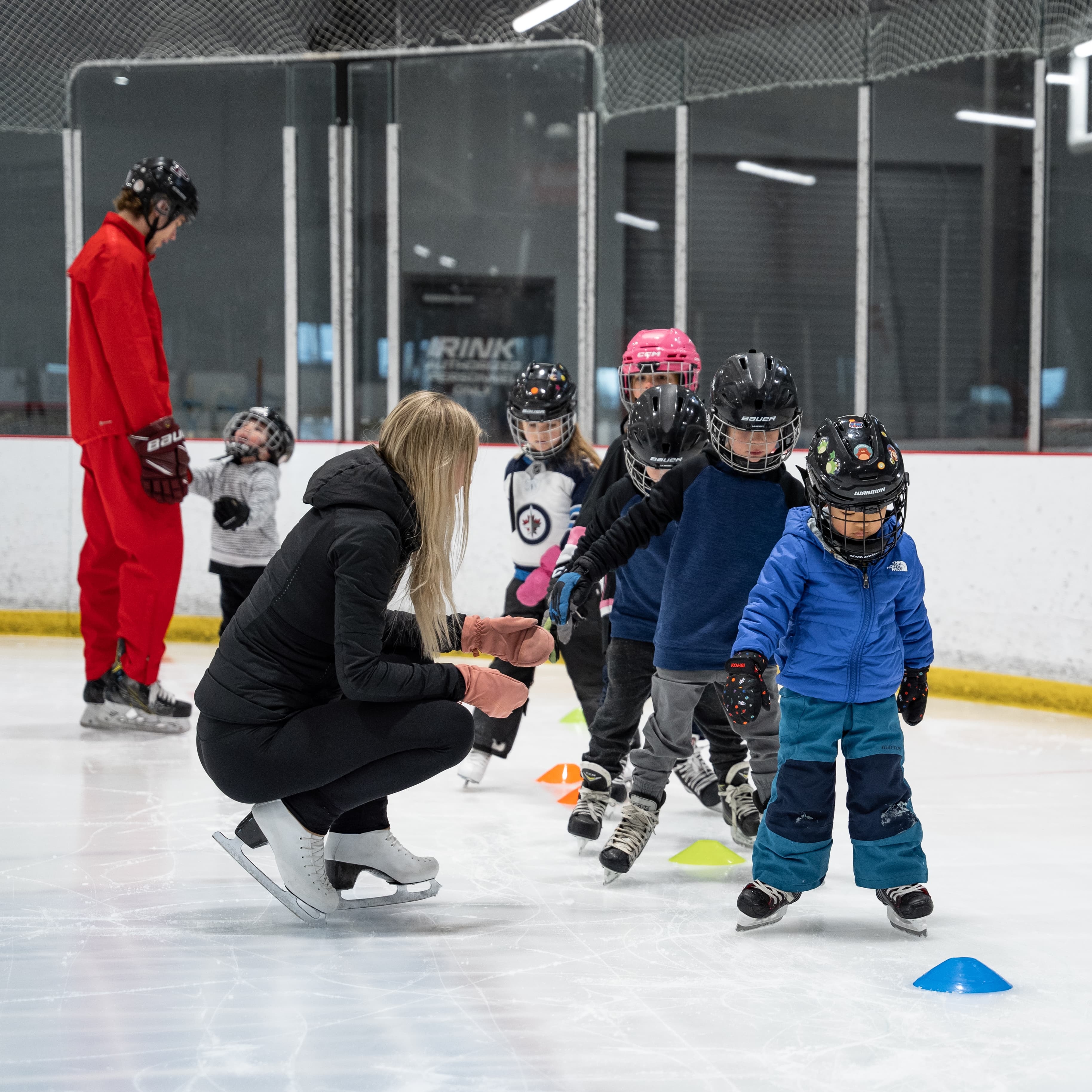 1. Learn to Skate
For Ages 3-12
RINK Learn to Skate programs are now Skate Canada Certified. Conducted in a fun, friendly environment, our Learn to Skate programs showcase a comprehensive series of balance, control & agility skills. Our program follows a Skate Canada certified curriculum, with each session having a specific theme so players can be introduced to all the aspects of skating. All skaters must wear proper hockey helmets with full face shields. Older skaters above the age of 13 are encouraged to join our Adult Learn to Skate.
2. Intro to Figure Skating
CanSkate Stage 3-5
Intro to Figure Skating is an introductory program that is offered for children that have interest in competitive or recreational figure skating. This program will create a fun, enthusiastic atmosphere to learn correct technique in fundamental skills such as edges, stroking, jumps, spins, and musical interpretation. Skaters are taught in small groups by a Skate Canada Certified Coach. The Intro to Figure Skating program is for skaters working on Stage 3-6 of the Skate Canada CanSkate program. This program is offered 2x per week for accelerated progress in figure skating with the goal of moving up into the Junior Development program. Off-ice classes are offered 2x per week and will teach fundamental off-ice development as it relates to figure skating. Off-ice jumping, dance, flexibility, and strength will be focused on throughout the off-ice sessions.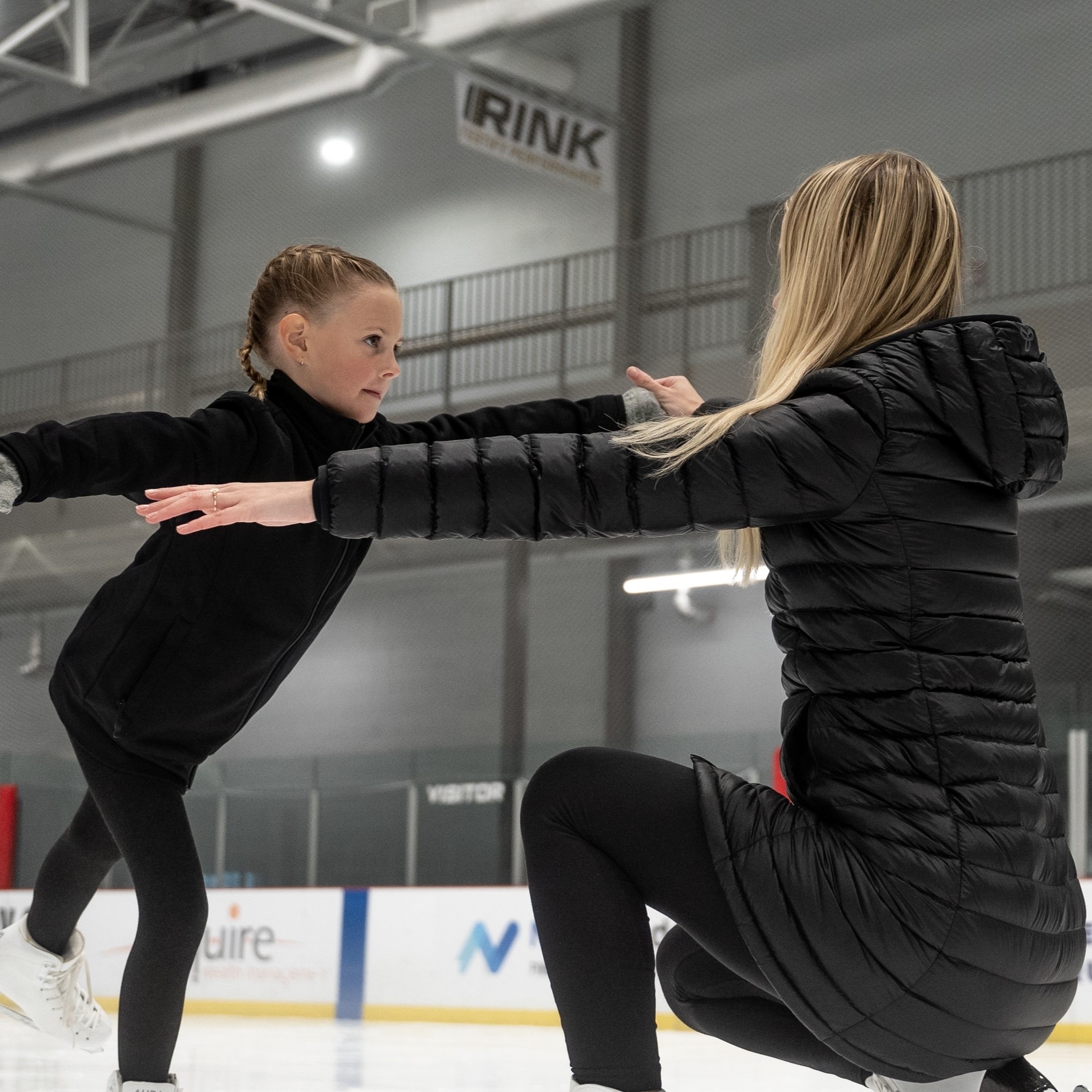 3. Junior Development Figure Skating
CanSkate Stage 6 & STAR 1-5
Junior Development is a beginner level figure skating program that teaches fundamental figure skating skills to young skaters that show potential to excel in figure skating. This program will create a fun, enthusiastic atmosphere and offers opportunities for skaters to develop skills in the four areas of figure skating – Skating Skills, Ice Dance, Free Skate and Interpretation. Skaters at this level will be given the opportunity to take tests through Skate Canada's testing system as well as participate in competitions. Skaters are taught in small groups by certified Skate Canada coaches. Entrance into our Junior Academy is by invitation only, please contact brooklyn@therink.ca to join.
*Skaters are required to be registered with Skate Canada. If you are not currently registered there is a one time per year fee that applies to any programming you do. Please complete the link on the registration page. Registration is valid from September 1st to August 31st of each year.*
For more information or questions