More Skills. More Development. More Fun.
RINK Winter Programs are the best way to supplement your hockey schedule throughout the regular minor hockey season and playoffs. Featuring program staples like EDGE Skating, Skating & Skills, and Shooting & Scoring while including recent favorite Skills to Game. Excellent for players looking for that extra bit of ice or round out a weaker skill set in their game. Programs run on the same day, at the same time, during a set season and are the best way to refine your game.
RINK Training Centre Winnipeg, MB.
Skating & Skills
Power Skating | Shooting & Scoring | Puck Control
This program encompasses the best of what the RINK has to offer in a single program. Regardless of mastery level, Skating & Skills incorporates aspects of Power Skating, Shooting & Scoring, and Puck Control programs, giving players a taste of everything we specialize in.
EDGE Skating
The Most Complete Power Skating Program
EDGE Skating aims to support and build upon the foundation of any player's success in the game. The on-ice component starts by teaching players proper skating technique and progresses to applying the technique in top speed game simulated drills.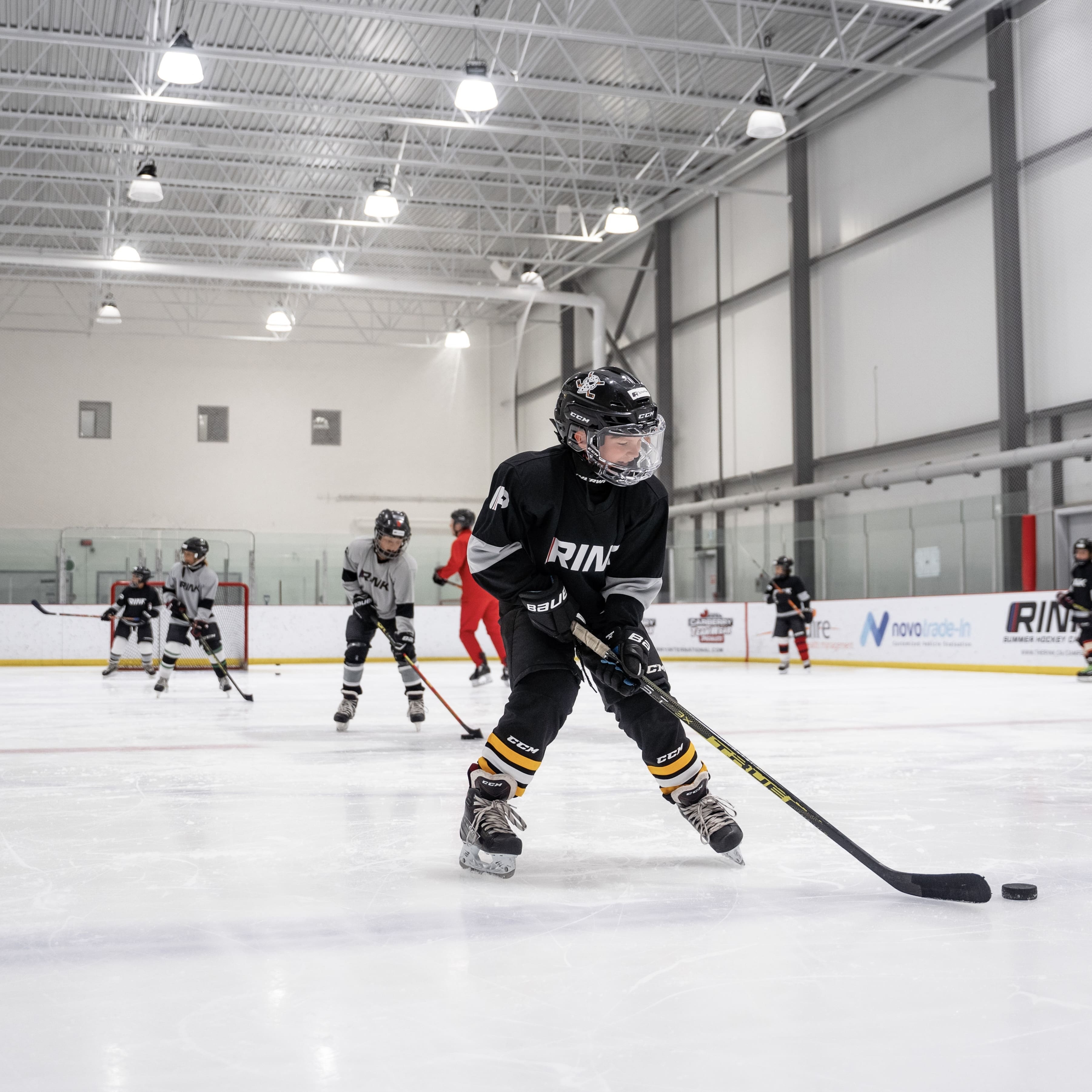 Shooting & Scoring
Because who doesn't like to go bar down
The Shooting & Scoring Program is designed to provide skaters with fundamental knowledge of proper shooting mechanics. This program builds on the basics, working puck preparation in motion. Skaters will be introduced to the snapshot technique focusing on the 'Push/Pull" synchronization.
Battle & Compete
Talent Sets the Floor, Hard Work Sets the Ceiling
Our Battle & compete program is for individuals who want to gain some GRIT in their game. Each session will take a specific focus to build players confidence with and without the puck. With skills such as Stick steals, Angling, Puck protection techniques and more, players will be challenged to use their skills at a high pace and a competitive environment. Get your GRIT ON!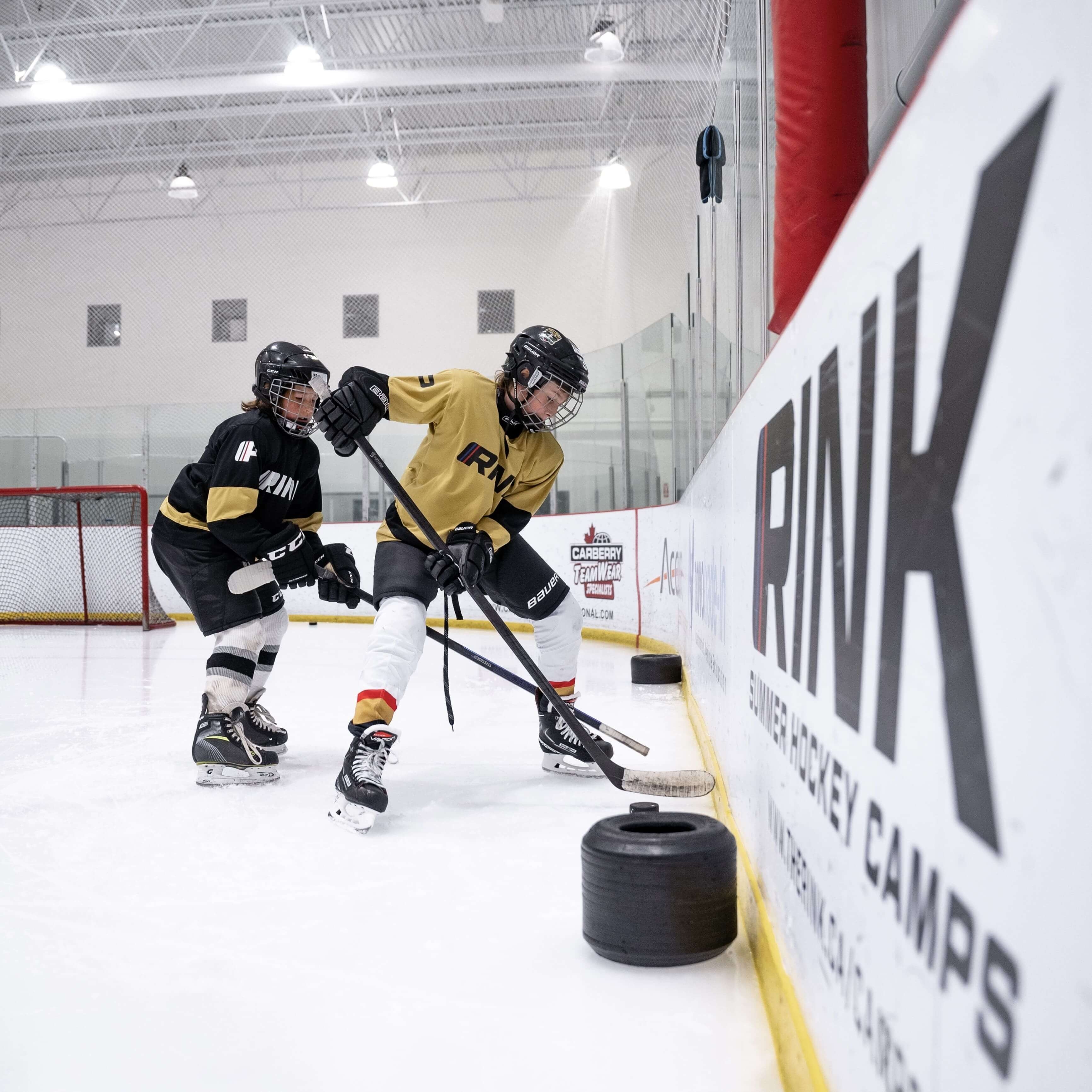 Skills to Game
From Your Session to Your Highlight Reel
The Skills to Game Program is tailored to focus on individual skills which are common in today's game, and then the opportunity to showcase these skills in game like situations. The program will consist of one skill session, focusing on the technique of certain skills. The next session will be a tactical session, where athletes can use these skills in game situations.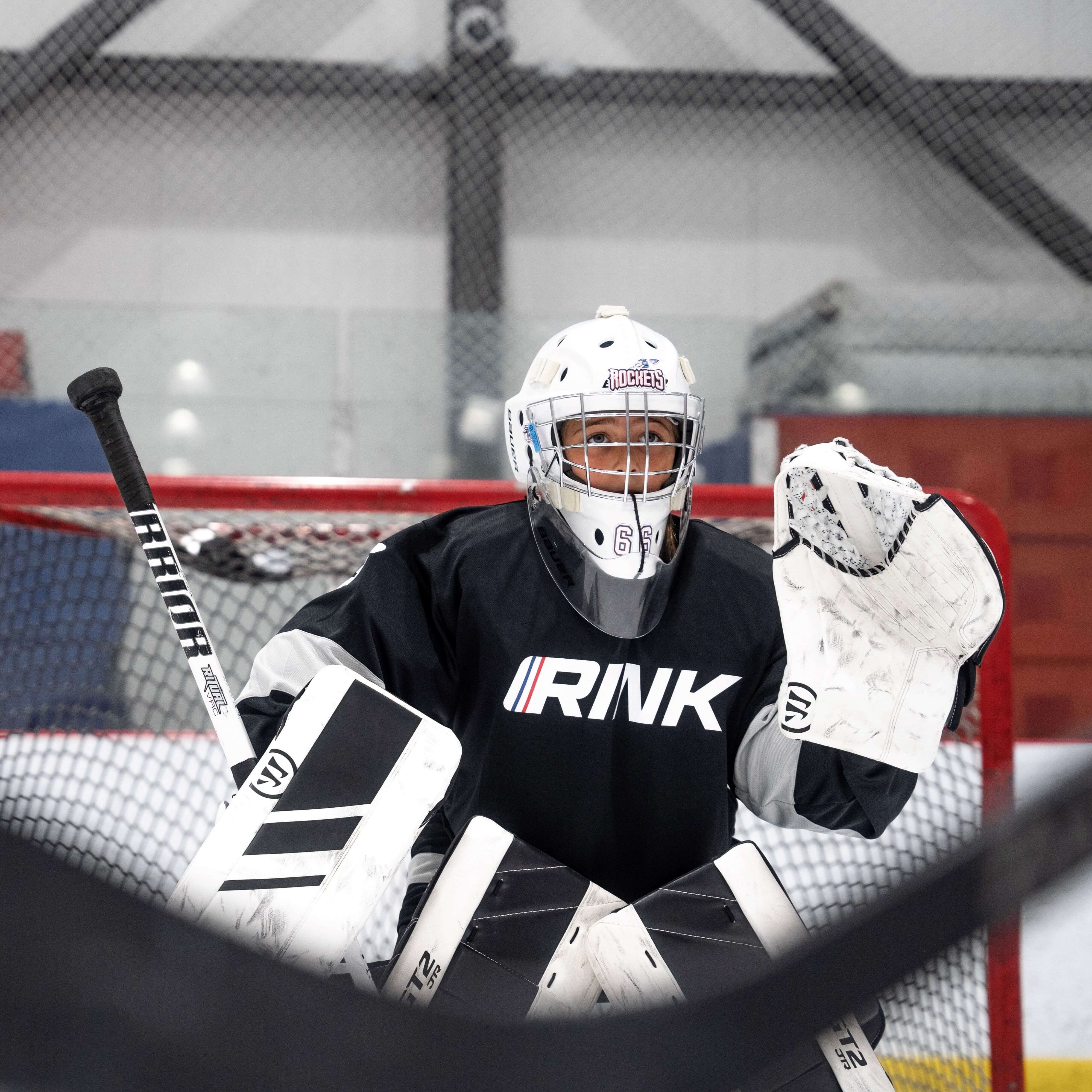 Fundamentals
Set your foundation
The Goaltending Fundamentals program is geared towards goaltenders in their first year or two in the position who want to build a strong foundation of their game. This includes the essential skating movements of being a goalie, understanding depth & angles, save making & puck tracking.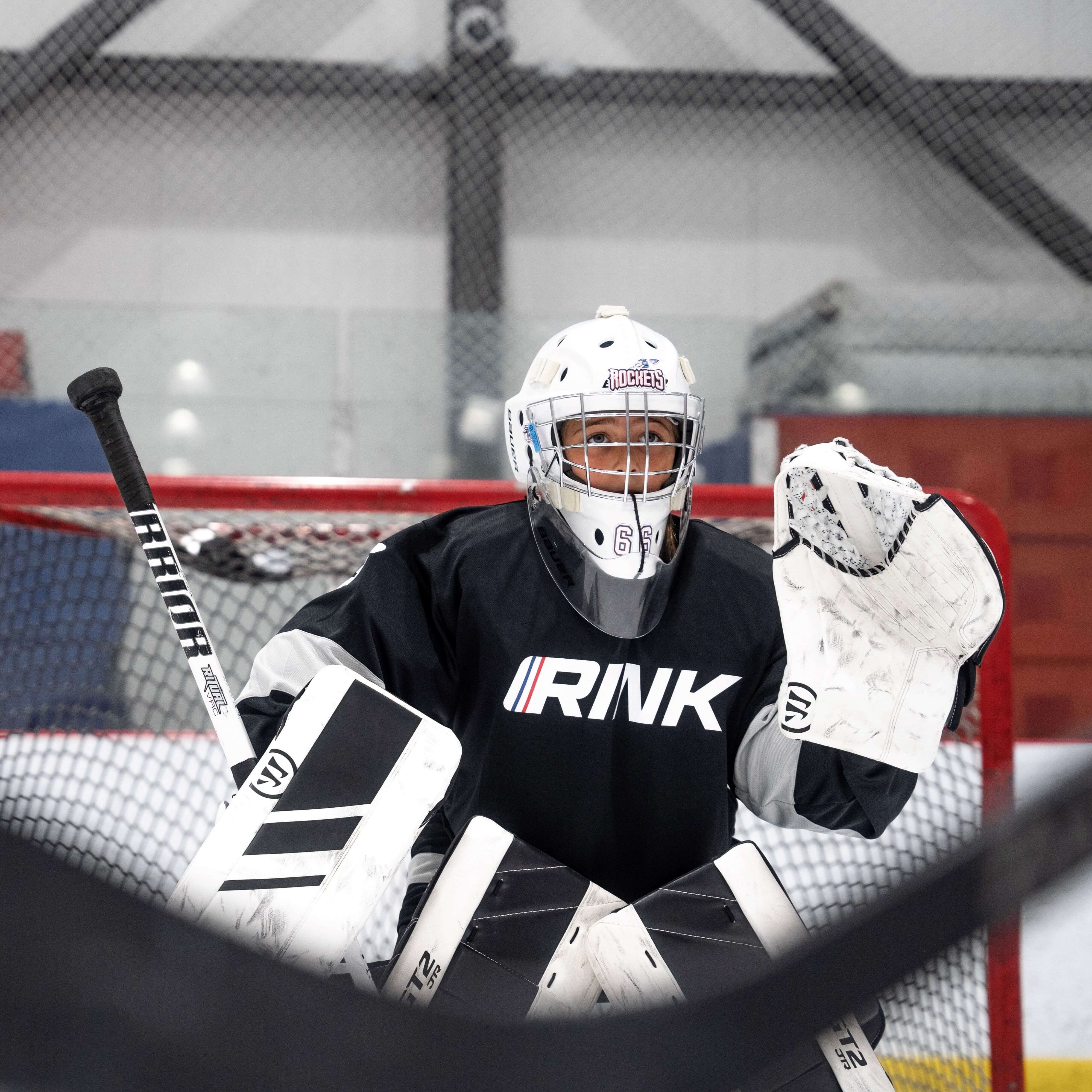 Reads, Tactics, & Tracking
Elevate Your Game
Goaltenders will run through a number of game situation & skill building drills. This curriculum will challenge goalies with game situation drills on a number of different scoring chance areas such as plays off the rush, side-to-side passing plays, breakaways, plays from behind the net, and dealing with screens & deflections..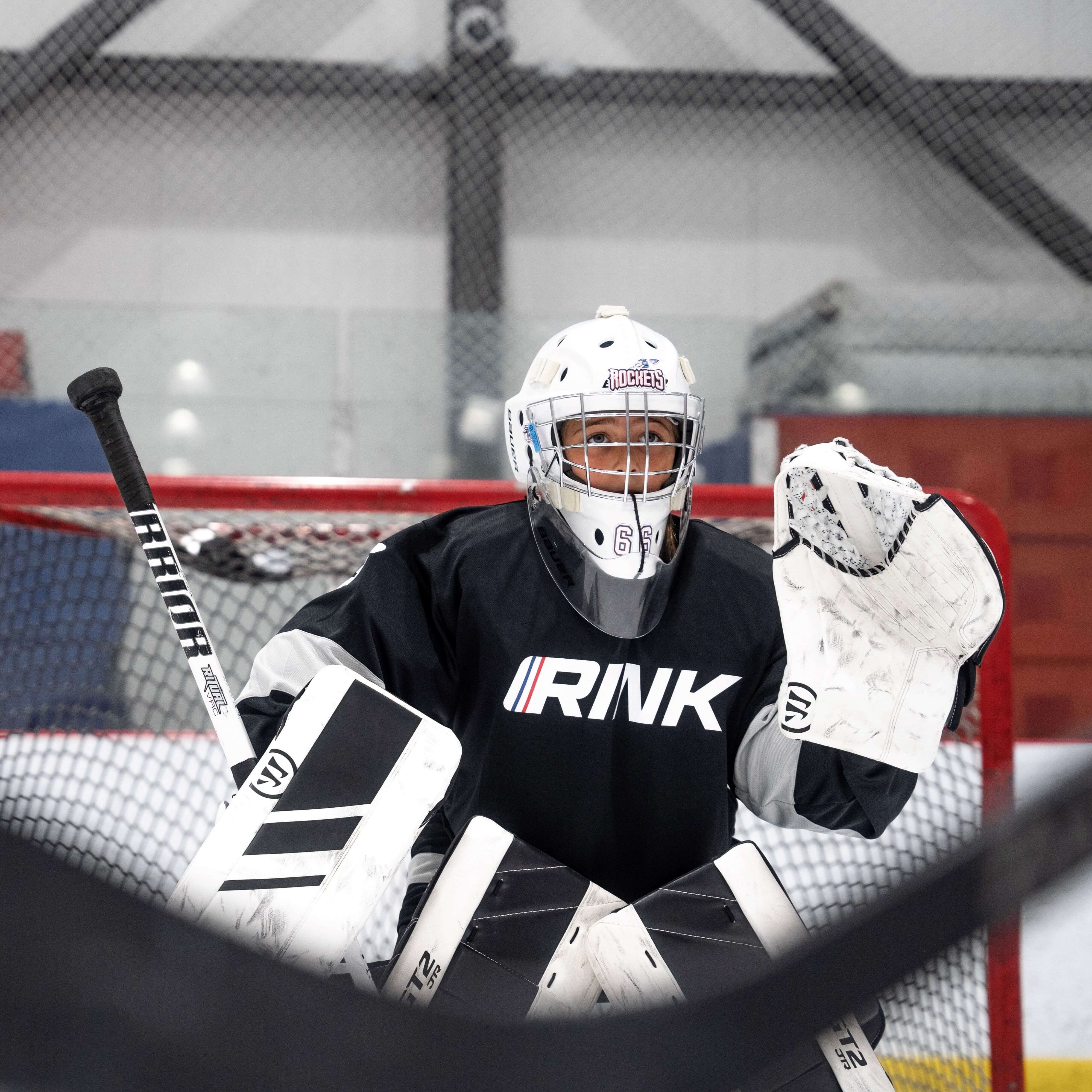 PEPP
More than just stopping the puck
RINK's PEPP program is strictly a skating and puck handling program and focuses on well-rounded goalies outside of normal positional demands. PEPP stands for: Powerskating, Position-specific movement, Edgework, and Puck-handling.