On-Ice
What to expect on the ice at Edge Skating Camps.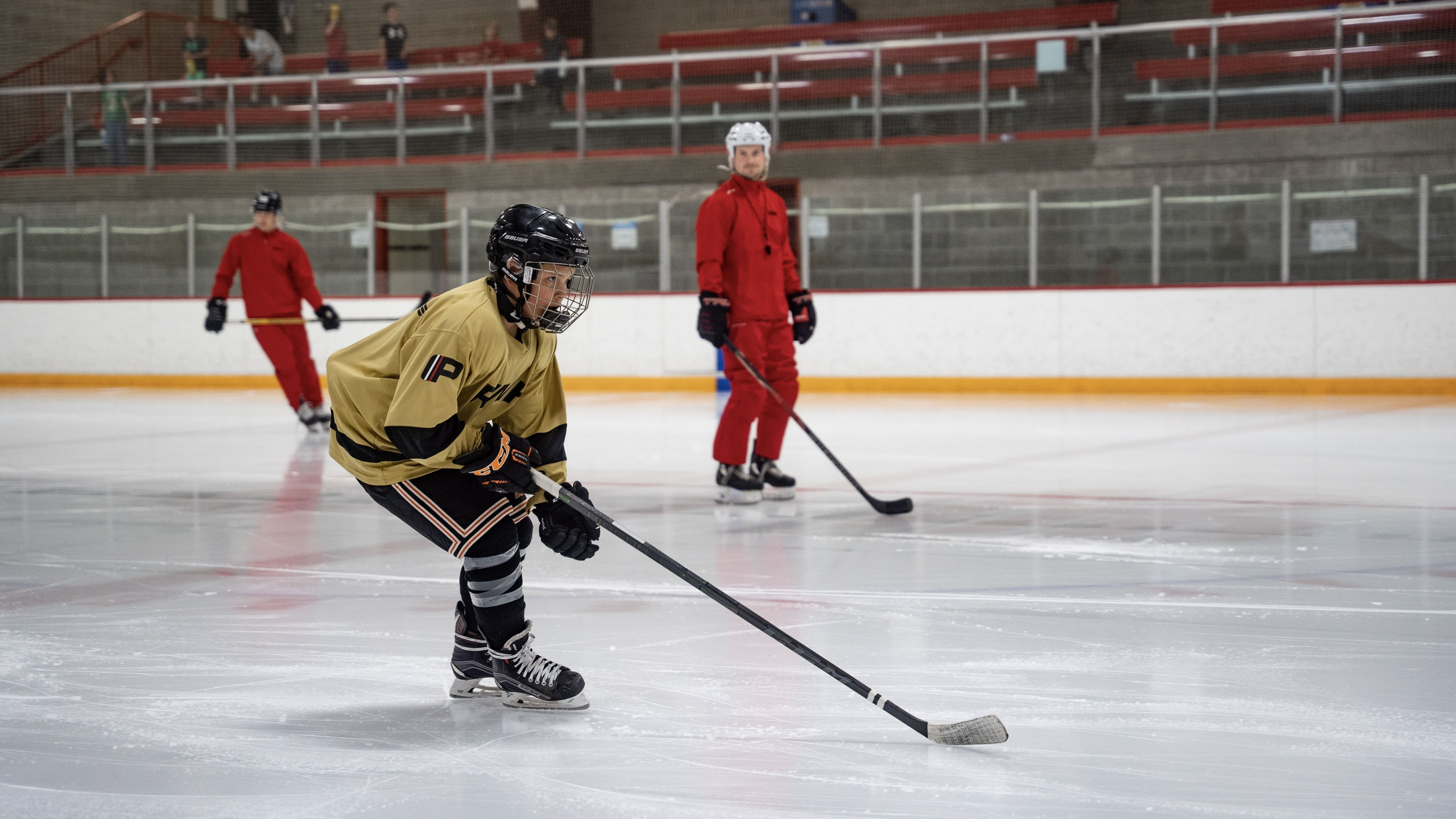 Overview
The one-ice component starts by teaching players proper skating technique and progresses to applying the technique in top speed game simulated drills. Good skating technique is an essential part of the game but is useless unless it can be applied in game situations. If players are not trained to use their new increased raw speed at top speed game like situations, players will not be able to use their new skills in a game.
Our Approach to Power Skating
The approach on the ice is very structured and disciplined, but always incorporates an element of fun. We do not "bag skate" players as it develops poor skating technique, and trains players to skate slowly and psychologically conditions players to view skating as a punishment. Our system teaches players to love skating and will have players skate faster than they have ever skated before.
During the first ice session each player will be video taped while skating full speed. Coaches will take videos of players performing forward and backwards skating as well as quick-starts, tight turns, stops and cross-overs. Each players skating is reviewed and critiqued in the video sessions, allowing for players to clearly see the areas they can improve their technique. During the ice sessions, players can visualize in their mind what they saw in the video sessions and know how to correct it. This will allow players to make adjustments more quickly.
The video sessions complement the on-ice video projection. The latter technology makes it possible for the player to kinesthetically feel and see what those changes are like as the player is actually skating. As well, during the video sessions, players are shown, through computer presentation, video, and video prints, examples of the proper technique. Each player receives video of a personal analysis of their skating technique with voice-over commentary and telestrator markings for further study and review. The link to this video will be sent out within 2-4 weeks after camp is complete.
Focus & Reaction
Our on-ice component also focuses on improving focus and reaction time in a game. Players often lack the jump to get to the puck first when there is a turnover or transition in the play. To correct these deficiencies, we have developed specific drills and training methods to help players use their newly improved skating technique in a high-speed game situation. An example of this is starting drills with the movement of a puck rather than on a whistle. Whistles are only used in a game to stop the play, so we choose to start drills with the movement of the pu¬ck so players are constantly having to focus on the loose puck.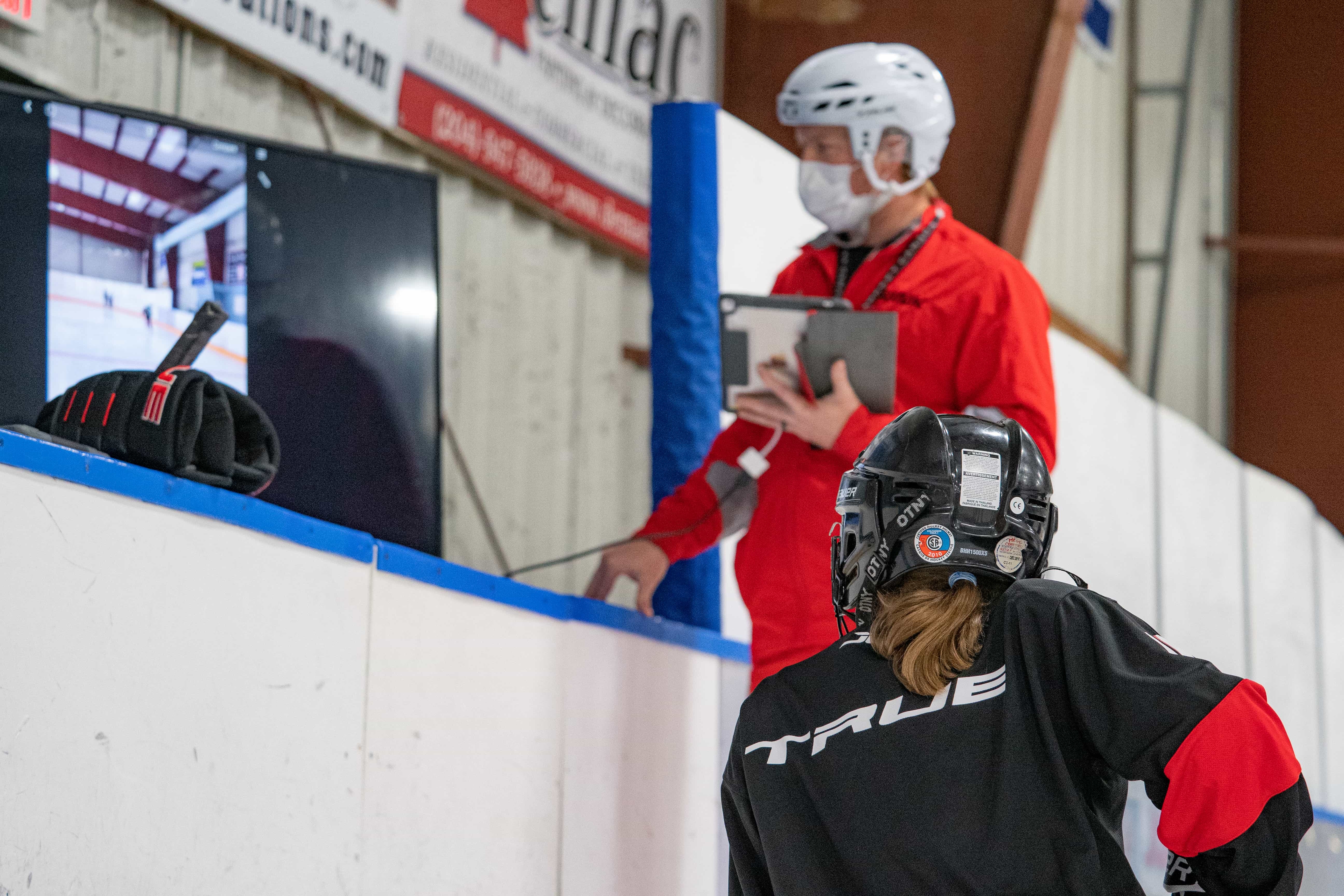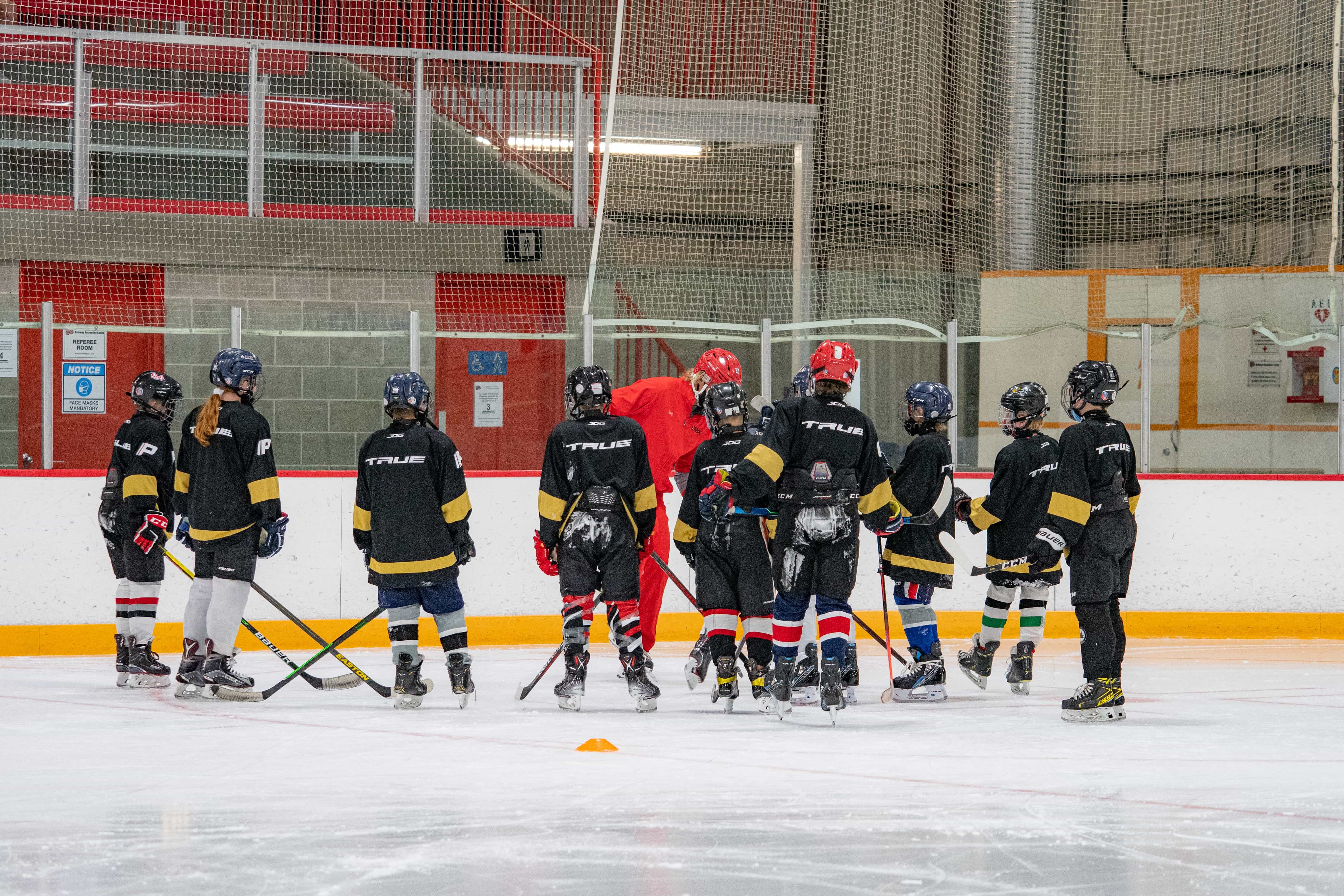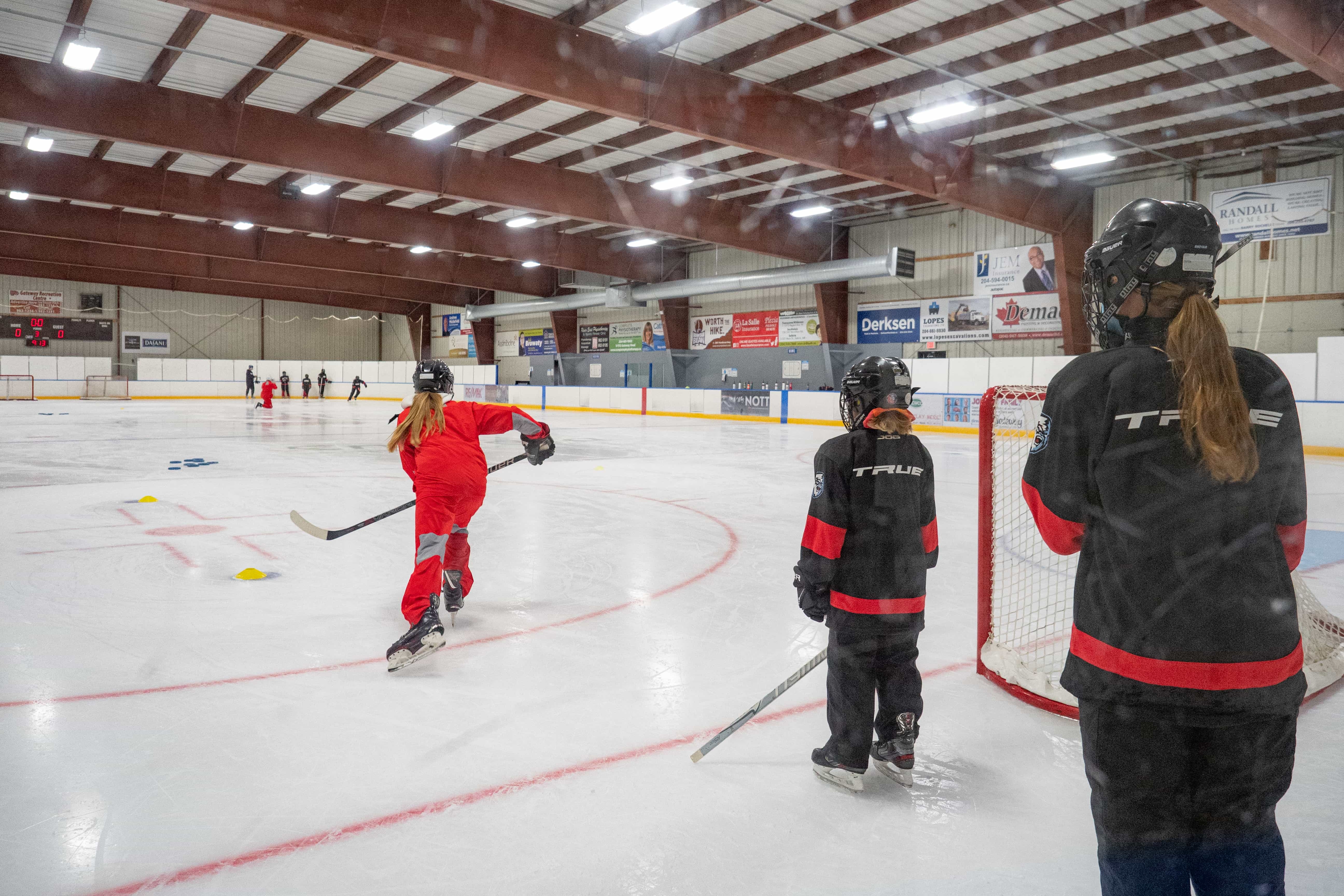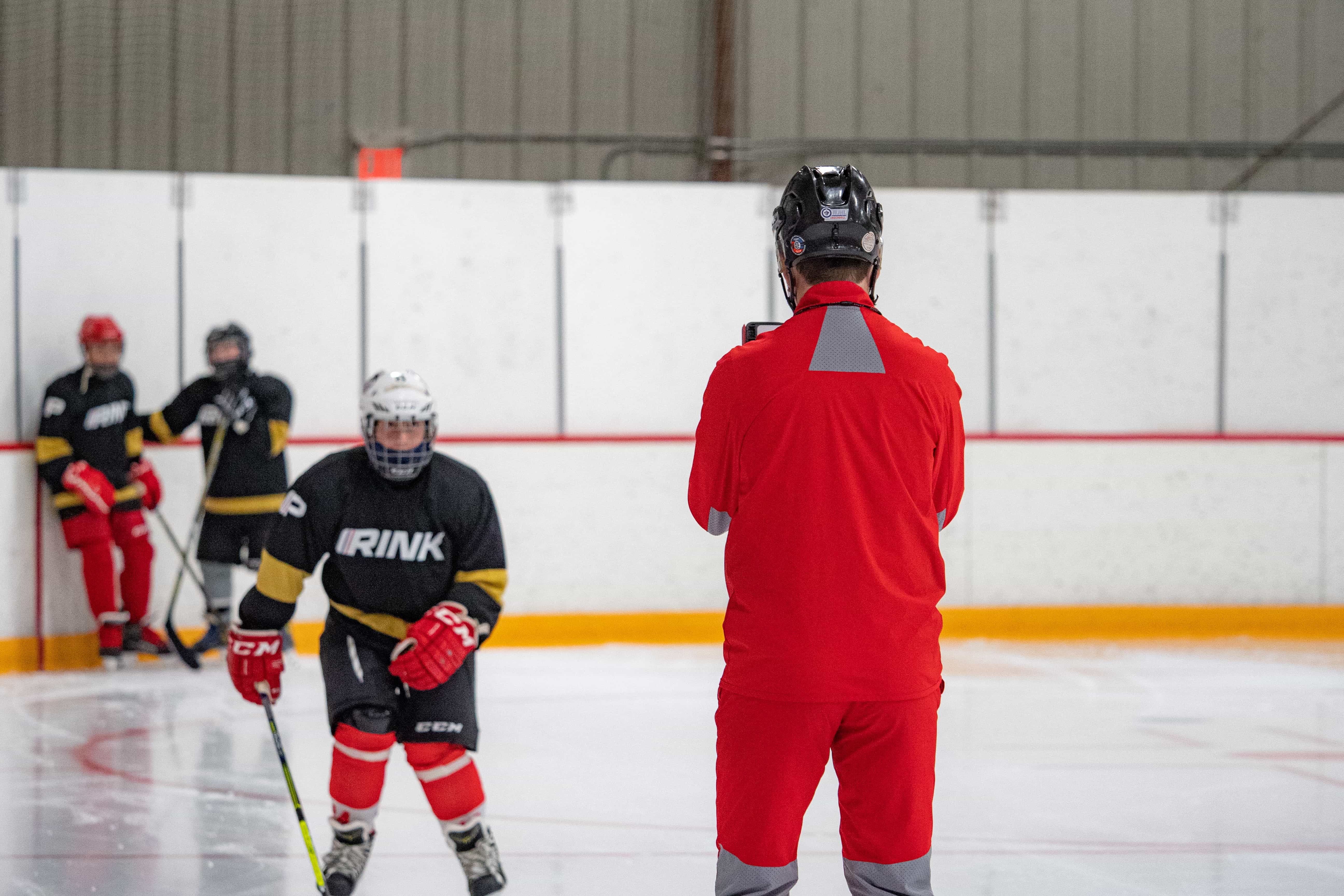 Components of Your EDGE Skating Camp